29 recognized by NHL Central Scouting
October 21, 2008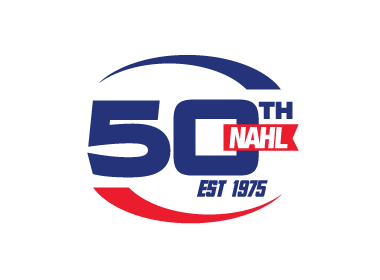 Twenty-nine (29) North American Hockey League players were recognized on the NHL Central Scouting Bureau's "Players to Watch" list for 2009 draft-eligibles released on Oct. 20.

The preliminary listing is comprised of players who have been identified by NHL Central Scouting using the following criteria: A Rating: A must-see player who is predicted to be a potential first- or second-round draft selection in the upcoming NHL Entry Draft; B Rating: A player to note if a scout is in the area, a potential selection in the third-to-fifth round; C Rating: A player that Central Scouting is tracking, a potential late-round selection in the upcoming NHL Entry Draft.

C-Rated players from the NAHL include: Fairbanks defenseman and Mercyhurst College recruit Randy Cure; Traverse City forward and Lake Superior State University recruit Kyle Jean; Springfield defenseman Zach Kamrass; Alpena defenseman Alex Kuqali; Wichita Falls defenseman Jason Nash; North Iowa forward and University of Minnesota Duluth recruit John O'Neill; St. Louis defenseman Kyle Quick; Kenai River forward Patrick Sullivan; and Owatonna forward Cory Thorson.
Twenty players from the U.S. National Team Development Program's Under-18 Team were recognized, among them seven A Players: forwards Ryan Bourque, Chris Brown, Jeremy Morin, Kyle Palmieri, Drew Shore; defenseman William Wrenn; and goaltender Brandon Maxwell.

B Players include forwards Jerry D'Amigo, John Henrion, Kevin Lynch, Chris McCarthy, Kenny Ryan, David Valek; defensemen Tyler Amburgey, John Ramage and Brendan Remel; and goaltender Adam Murray.

C Players listed from the NTDP are forward A.J. Treais and defensemen Sam Calabrese and Richie Crowley.

NHL Central Scouting will release its midseason rankings of 2009 draft-eligibles in January, followed by its final rankings in April.

The 2009 NHL Entry Draft will be held on June 20-21 in Montreal.