Alexandria opens new 3HL era at home on Saturday
October 12, 2012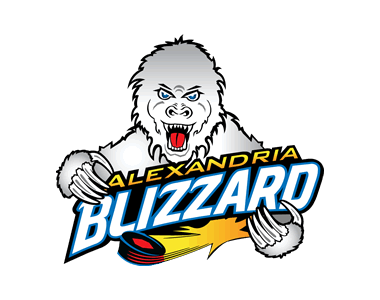 Seven straight games on the road to open a season would make any team anxious for its home opener.
Add to the fact that this is a new team with a fan base ready to see what a new level of hockey looks like, and it's easy to see why the Alexandria Blizzard is ready to welcome in Granite City on Saturday at 7 p.m.
"We just came back from North Iowa with a lot of fans," leading scorer Ian Eckland said. "So we hope to have a lot of fans here on Saturday night…It will be a [great] fight. Granite City is the defending champs and they're a very quick team. It will be a good way to show that our team is pretty good."
Granite City is the team that everyone is shooting for as the defending NA3HL champions. The Lumberjacks have a strong nucleus back from last year, and it's showed on their way to a perfect 7-0 start. Included in that is a 3-2 win over Alexandria on September 28.
"It was a great test for us early in the season," Blizzard head coach Jeff Crouse said. "It was great playing them. I walked into the locker room after the game and I said, 'Guys, I think that's the best team in the league.' They all looked at me and were like, 'We can beat them.' It was a huge test for us just to see where we were at."
Crouse said where they are at right now is not where he expects this team to be in a couple months. Alexandria features a lot of young players, especially at the forward position, who are still getting used to the junior hockey level.
That has led to some inconsistency through a 4-3 start to the season. The Blizzard dominated Twin City last Friday night in a 5-1 win where Alexandria outshot the Steel 56-33. The next night, that script was flipped as North Iowa outshot the Blizzard 41-22 in a 3-1 win for the Bulls.
"It's the consistency factor," Crouse said. "We lost 3-2 to Granite City, they're 7-0 so far and have been beating up on everyone, and we could have beat them. North Iowa has got a very good team. We're right there. Our consistency is getting better. I think in another 10-12 games, some of these guys are going to really start seeing a difference in their game. All of a sudden, they're going to start scoring and things are going to come easier."
Read the rest of the story by Eric Morken in the Alexandria Press here.