Springfield gets on track with sweep
October 27, 2008
by By Brian McDonough | NAHL.com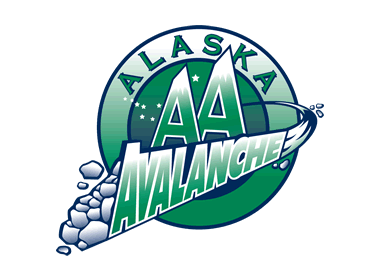 Read the full NAHL Weekly Release.
Losers of eight straight, the tide finally turned for the Springfield Jr. Blues last weekend as they skated to a two-game sweep over the Wichita Falls Wildcats.

"Those wins were very big for us," said Jr. Blues head coach Chris Wyler, whose team improved to 4-7-2 on the season. "Anytime you can sweep the weekend on the road, it's a great accomplishment."

Jon Gaffney rang up the game-winning goal and an assist in the Jr. Blues' 6-2 victory on Friday. Nick Curry added a goal and assisted on Gaffney's marker, with Austin Coldwell recording two assists. Between the pipes, Matt Wichorek turned back 35 shots.

Curry and Gaffney struck again in regulation and in the shootout as Springfield came away with a 4-3 victory the next night. Alex Rasmussen chipped in two assists, and goaltender CJ Groh made 22 saves in regulation and overtime and three of four in the shootout.

"I don't think our record is indicative of how we've been playing," said Wyler. "We have five one-goal loses which tells me that we're very close. We're a young team and we compete every night and that's what important early in the season."

Both Gaffney, a 20-year-old from New Jersey, and Curry, an 18-year-old Iowa native, were right in the thick of Springfield's success in Wichita Falls.

"Jon is the catalyst every team needs," said Wyler. "He brings his game to the rink everyday. He's that guy that every team hates to play against, but would love to have in their lineup.

"Nick is tremendously skilled and has great ice awareness and the ability to score," Wyler added. "He's scored some impressive goals so far this season… highlight-reel stuff."

Speaking of scoring, nobody's doing it any better than Trent Frey. After scoring 100 career goals at River Falls (Wis.) High School, the 19-year-old already has 12 in 13 games to lead the NAHL.

"He could be one of the best natural goal-scorers I've ever coached," said Wyler. "He has a tremendous shot and knows how to find the soft areas in the offensive zone."

The Jr. Blues also like with they have in goal, with Wichorek (eight appearances) and Groh (six) both seeing their fair share of minutes.

"Both are giving us a chance to win every night," said Wyler.

The coach is also impressed with his core of youngsters. Coldwell and fellow defenseman Jack Callahan have wasted little time making regular contributions, with first-year forwards Mike Schaber, Brian Prost and Rob Dongara also showing plenty of promise.

"We're a young team that gets better everyday and, from a coaching perspective, that's exciting," said Wyler. "The season is a marathon, not a sprint, and I believe that we'll be tough down the stretch.

"Right now, we're on a learning curve that all teams go through, especially one as young as ours. We're starting to realize that you can't take a shift off or not play 60 minutes at this level and win. How fast our guys make that adjustment will have a lot to do with how fast we improve."

And the road ahead doesn't get any easier for Springfield - not in the league's unforgiving South Division, which houses eight of the league's top 10 scorers and two of the top five goaltenders.

The Jr. Blues have already faced off against St. Louis and Topeka - the top-two teams in the South with a combined 23 wins - five times. Their next six games are also slated against the Bandits and RoadRunners.

"Our record right now isn't where we want it, but it's certainly not from a lack of effort," said Wyler. "We play in arguably the toughest division in the NAHL and have played some very tough teams early on, but that'll pay dividends later on in the season."

Including Division I opportunities for a number of Springfield's players.

"We've had a tremendous amount of college interest," said Wyler. "We expect to announce a few commitments here in the near future."
AROUND THE NAHL

ALASKA AVALANCHE: With last weekend off, the Avalanche heads to Kenai River for the fifth and six games of an eight-game stretch against the Brown Bears.

ALBERT LEA THUNDER: Albert Lea picked up its first win in team history on Saturday - a 3-1 triumph over Bismarck.

ALEXANDRIA BLIZZARD: Texas native Kyle Clement connected for two third-period goals in the Blizzard's 6-4 win over Albert Lea on Friday.

ALPENA ICEDIGGERS: Goaltender Nick Graves made all 35 saves as the IceDiggers blanked Marquette on Saturday, 3-0.

BISMARCK BOBCATS: Jordan Singer collected three goals as the Bobcats went 1-1 last weekend. "When we acquired Jordan, we thought he could be a potential 30-goal guy," said head coach Byron Pool. "With weekends like this, you can see why we think he could be a special player not only in our league, but at the next level."

FAIRBANKS ICE DOGS: The West Division-leading Ice Dogs play their next seven games at home, starting this weekend with a three-game set against Wichita Falls.

KENAI RIVER BROWN BEARS: Michigan native Ryan Lemke put home the overtime winner in the Brown Bears' 3-2 victory over Fairbanks on Friday.

MAHONING VALLEY PHANTOMS: Netminder Garrett Bartus turned back 30 shots in the Phantoms' 3-2 win over the U.S. Under-17 Team on Saturday. "I got a great look at almost every puck," said Bartus. "The 'D' was doing the hard work in front of me, clearing out bodies so I could see."

MARQUETTE RANGERS: Josh Bussell recorded his first NAHL hat trick and an assist on Thursday in the Rangers' 6-3 victory over Motor City. "He's a very streaky player and when he's firing the puck, good things happen for him and the team," said head coach Kenny Miller.

MOTOR CITY MACHINE: Marco Ruggeri tallied two goals and an assist as the Machine dropped a pair of games at Marquette.

NORTH IOWA OUTLAWS: The Outlaws' 4-2 win over the Express on Saturday is just their fifth in Owatonna in four seasons. "We've been a little snake-bitten at that barn in previous years, but it began to change last season and hopefully we'll be having more success there this season," said head coach Jeff Crouse.

OWATONNA EXPRESS: Jacob Sloat and Cory Thorson scored for the Express in its 4-2 loss to North Iowa on Saturday.

SPRINGFIELD JR. BLUES: The Jr. Blues held Wichita Falls' No. 1-ranked power play scoreless in a pair of wins last weekend. "Our penalty kill was very good," said head coach Chris Wyler.

ST. LOUIS BANDITS: Erick Cinotti (27 saves) and Keith Kinkaid (26 saves) each picked up a win in goal as the Bandits won two games in Topeka.

TOPEKA ROADRUNNERS: Alec Hagaman, Edgars Lipsbergs and Steve Shafer scored the only goals for the RoadRunners as Topeka dropped a pair of games to St. Louis.

TRAVERSE CITY NORTH STARS: Goaltender C.J. Motte logged the first shutout of his junior career in a 3-0 victory over Alpena on Friday (22 saves). "C.J. made big saves when we needed him to, and I think it's safe to say the kid's a goalie," said head coach Anthony Palumbo.

TEAM USA: California product Emerson Etem tallied two goals, including the game-winner, in the Under-17 Team's 4-2 win over Mahoning Valley on Friday.

WENATCHEE WILD: Idle last weekend, the Wild's next three games will be at home against Wichita Falls starting on Wednesday, Nov. 5.

WICHITA FALLS WILDCATS: Shawn Jameson netted a pair of goals as the Wildcats dropped two games to Springfield last weekend.