Kinkaid named GDI Goalie of the Month
November 6, 2008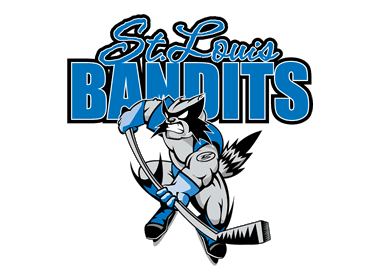 The North American Hockey League announced today that St. Louis Bandits goaltender Keith Kinkaid has been named the GDI/NAHL Goaltender of the Month for October.

In seven appearances, Kinkaid posted a 7-0 record, including a 35-save shutout against Motor City on Oct. 11, to compliment a 1.85 goals-against average and a .932 save percentage.

"Keith has without a doubt been our MVP so far this season," said Bandits head coach Jeff Brown. "He's a hard-working goaltender with unlimited potential and we're fortunate to have him."

The Rookie of the Year in the Metropolitan Junior League in 2006-07, Kinkaid, a 19-year-old from Farmingville, N.Y., played last season with the AJHL's New York Bobcats and the USHL's Des Moines Buccaneers.

"It's a great honor to be recognized as the GDI/NAHL Goaltender of the Month," said Kinkaid. "There's no way this could have been accomplished without the superb play of our forwards and defensemen in front of me."

On the season, Kinkaid holds a 9-1 record in 10 appearances along with a 1.93 goals-against average and a .932 save percentage.

HONORABLE MENTION: Alexandria's Ryan Leets; Alpena's Nick Graves; Bismarck's David Bosner; Mahoning Valley's Jordan Tibbett; North Iowa's Thomas Callaghan; Topeka's Bryce Merriam

GDI provides a completely unique, world-class development experience for ice hockey goaltenders of all skill levels. Its revolutionary, comprehensive and integrated approach combines regional and national training camps, private instruction, conditioning programs, mentorship, customized gear, the publication of The Goalie News, the GDIadvantage online training resource and Satellite Training Centers to develop netminders that go into every fight knowing they're the best they can be. Targeted at goalies age eight to 18, GDI's experienced coaching staff, led by NHL consultant and GDI founder Ian Clark, has coached more than 100 goaltenders playing in the NHL, Minor Pro, Major Junior and NCAA Division I levels of hockey. GDI is based in Dallas. For more information about GDI, please visit www.gdihockey.com.

The North American Hockey League, the only USA Hockey-sanctioned Tier II league boasting 19 teams from across the country, including the esteemed USA Hockey National Team Development Program, prides itself on the social maturity and skill development of student-athletes ages 16-20 with aspirations of advancing to collegiate and/or professional hockey.