Cleveland's Dimmitt looking for encore performance
October 31, 2012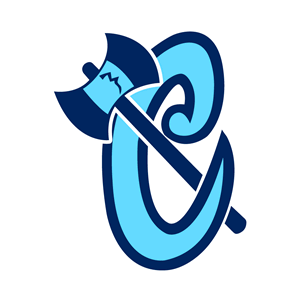 By Matt Mackinder

All Cameron Dimmitt did last season for the Cleveland Jr. Lumberjacks was lead the North American 3 Hockey League in scoring and claim Rookie of the Year and All-NA3HL First Team honors along the way.

He also went down to Frisco, Tex., to play in the NA3HL Top Prospects Tournament for Team East, an easy selection when Dimmitt's 29 goals and 77 points led the second-place finishers by 10 points.

Much was expected of the 20-year-old Howell, Mich., native as in 2010-11, he led the Great Lakes Junior Hockey League in scoring with the Michigan Mountain Cats.

This season, take a look at the NA3HL scoring chart and who is that at the top of the list? Cameron Dimmitt, of course.

Ask him, though, and he'd rather talk up the Jr. Lumberjacks' team and deflect any attention away from his individual accomplishments.

"Last season was great," said Dimmitt. "We had a great team. Cleveland has been a fun place to be. There are more things to do in Cleveland than home, but my focus here has been hockey."

This past offseason, Dimmitt admitted he had a handful of options as to where to play this year, but in his mind, he already had his mind made up.

"It was an easy choice to come back and play for Cleveland," said Dimmitt, who leads the NA3HL in scoring this season with 27 points in 13 games. "Cleveland is a great place to play. We are a family on and off the ice and the coaches really care about our future.

"This year, knowing that our team has a chance to move on to nationals, I want to help get us there. I think we have a lot of talent on the team this year."

With another stellar year, Dimmitt should have plenty of colleges knocking on his door for his services next season and that's what his ultimate goal is.

But to think of how Dimmitt got started playing hockey and to see how much he has progressed is quite a story of its own.

"I was 3 and saw hockey on TV," explained Dimmitt. "I told my mom that I wanted to play and she took me to Michigan State University for open ice the next week. The rink was instantly my favorite place to be and has been ever since. The rest is history."

Just how much history remains to be seen, but if the past has any indication, Dimmitt has a very bright future on the ice.