Wenatchee answers call after layoff
November 10, 2008
by By Brian McDonough | NAHL.com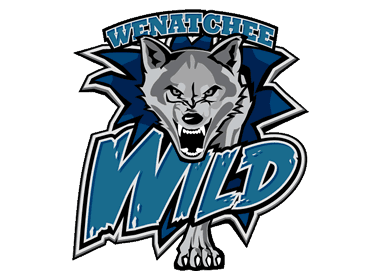 Read the full NAHL Weekly Release.
Despite a two-and-a-half-week layoff, the Wenatchee Wild didn't show any signs of rust last weekend on its way to three wins over the Wichita Falls Wildcats.

"That was a great reward for the work our players put in over the break," said Wild associate head coach Ryan McKelvie, whose team improved to 4-5-1 on the season. "They worked hard and stayed motivated to become a better team."

The Wild opened its week on Wednesday with a 3-2 victory over the Wildcats. DJ Vandercook struck for two goals in the win, with linemates Nic Dowd and Michael Voran each recording two assists. Between the pipes, goaltender Mathieu Dugas turned back 27 shots.

Defenseman Brandon Burrell potted two goals and Dowd added two more assists as the Wild skated to a 5-2 victory on Friday. Junior Cadiz added a goal and an assist for Wenatchee, and Dugas made 21 saves.

Voran connected for two goals in regulation in the Wild's 4-3 shootout win over Wichita Falls on Saturday. Dowd came through with another two points (goal, assist), and Dugas stopped 37 shots and four of five in the shootout to collect his third win of the week.

"The work ethic of our players was excellent," said McKelvie. "We played well defensively by not giving up too many quality scoring chances and when we did, Mathieu came up big.

"Also, we've improved significantly in our ability to create offense. Our players showed patience with the puck, played with speed and used each other to create chances."

Dowd has certainly helped the cause upfront. In just five games since joining the Wild from the USHL, the 18-year-old from Huntsville, Ala., already has eight points (two goals).

"Nic has been a huge addition," said McKelvie. "He plays with a lot of intensity and wants to be the best player on the ice every time he's out there."

The Wild was also excited to see Voran get on track offensively. With only a goal and an assist in his first seven games to start the season, the 18-year-old from Livonia, Mich., came alive with two goals and three assists against Wichita Falls.

"It was only a matter of time before he started to score for us," said McKelvie. "Michael is an excellent person and is one of the leaders of this hockey team. He works as hard as he can in everything that he does, and he makes sure that his teammates are doing the same."

At the other end of the ice, Dugas also proved his worth. The 20-year-old from Quebec made the expected saves - as well as some unexpected – to keep a dangerous Wichita Falls offense at bay.

"Mathieu's mental preparation is excellent," said McKelvie. "He's ultra-competitive and he has great physical abilities. He's a veteran leader on our team who helps push our players to be their best every day."

And the Wild is fortunate enough to boast another top-rate netminder in University of Minnesota-Duluth recruit Mac Carruth, who has seen action in three games so far this season.

"We're very happy with our goaltending situation," said McKelvie. "Dugas is playing excellent and Mac is also a very good goaltender who should see quality minutes for us this year."

On the blue line, Burrell broke though offensively last weekend, racking up two goals and an assist– his first points of the season in six games.

"He's a high-skilled defenseman that's learning to quicken up his game," said McKelvie. "He has the body and the skill to be a big-time hockey player."

With only 10 games under its belt – the fewest played by any NAHL team - McKelvie is satisfied where his team stands, especially with a group comprised mostly of first-year junior players.

"We knew when we picked this team there would be a learning curve," said the coach. "But we like their skill level, their character and their work ethic. I think we've seen improvement in virtually all of our players and we should only get stronger."

McKelvie would like to see improved play on defense as well as more players getting into the act offensively.

"We need to continue to get stronger in our own end, and we also need to be able to create more 5-on-5 offensive chances and get offensive production from more of our players," he said. "We need to work on our consistency and make sure we continue to improve."

Off the ice, the expansion Wild is getting plenty of support from the local community. Wenatchee is averaging a league-best 1,985 in attendance to date, including a packed house of 3,677 for its home-opener on Oct. 17.

"We've been blessed with some incredible people from Wenatchee who have given much of their time to help our team in areas such as housing a player, helping with game-day operations or showing up to team events," said McKelvie. "I think the people of Wenatchee are really taking a liking to the Wild. It's an exciting atmosphere at the games and it's becoming a hot ticket in town."

And if the wins keep coming, more Wild players will become hot commodities in the college recruiting circles. With two players already committed to Division I schools - Carruth and Adam McKenzie (Air Force Academy) – McKelvie has little doubt there's more on the horizon.

"We picked the team based on skill, character and work ethic, and most colleges are looking for these characteristics in their future players," said McKelvie. "With that said, I think we'll have a good number of players play at the next level."

But first things first for the Wild, and that's an upcoming road trip to Alaska where the team plays seven games in nine days against its West Division foes.

"This should show us a lot about what our players are made of," said McKelvie.
AROUND THE NAHL
ALASKA AVALANCHE: Defenseman Beau Braun tallied a goal and two assists last weekend as the Avalanche dropped two games to Kenai River.

ALBERT LEA THUNDER: Defenseman Jeff Slusser recorded a goal and an assist as the Thunder lost three games last weekend. He was also a plus-1.

ALEXANDRIA BLIZZARD: Noah Nemgar (two goals) and Lane Bitz (two assists) each picked up two points in the Blizzard's only game of the week - a 5-2 win over Albert Lea on Friday.

ALPENA ICEDIGGERS: Goaltender Nick Graves allowed only five goals against in three starts as the IceDiggers posted a 2-1 mark against Marquette.

BISMARCK BOBCATS: Jason Fabian connected for a goal and an assist in the Bobcats' 2-1 win over Albert Lea on Saturday. He was also a plus-2. "Jason is really starting to come into his own as a hockey player," said head coach Byron Pool. "His value can't be measured on the scoresheet."

FAIRBANKS ICE DOGS: With the weekend off, the Ice Dogs host Wenatchee for a pair of games on Friday and Saturday.

KENAI RIVER BROWN BEARS: Goaltender Jimmy Hamby, 18, backstopped the Brown Bears to a pair of wins over Alaska, turning back 58 of 64 shots. "Jimmy has been making great strides each week," said head coach Brent Agrusa. "This week was his best yet; he gave us an opportunity to win both nights and made big saves at key times."

MAHONING VALLEY PHANTOMS: The Phantoms will host the North Division Showcase at the Chevrolet Centre and the Ice Zone from November 28-30.

MARQUETTE RANGERS: Defenseman Kevin Gravel, from Kingsford, Mich., has committed to St. Cloud State University (WCHA) for the 2009-10 season.

MOTOR CITY MACHINE: The Machine snapped a 13-game losing streak with its 3-2 win over Mahoning Valley on Saturday. "This was a long time coming," said forward Nick Taurence. "All week we worked hard and finally got this monkey off our backs."

NORTH IOWA OUTLAWS: Jack Paul potted two goals and an assist, along with a plus-3 rating, in the Outlaws' 4-3 overtime loss to Owatonna on Saturday. "Jack gave us a chance to win on Saturday and was a major reason why we earned at least one point," said head coach Jeff Crouse.

OWATONNA EXPRESS: Goaltender Jason Horstman won both of his starts between the pipes last weekend, stopping 45 of 50 shots.

SPRINGFIELD JR. BLUES: Jr. Blues' leading scorer Nick Curry connected for a goal and three assists last weekend as Springfield went 1-2 against St. Louis.

ST. LOUIS BANDITS: Keith Kinkaid was named the GDI/NAHL Goaltender of the Month for October after posting a 7-0 record to compliment a 1.85 goals-against average and a .932 save percentage.

TOPEKA ROADRUNNERS: Idle last weekend, the RoadRunners head to Wichita Falls for a pair of games on Friday and Saturday, marking the first meeting of the season between the two clubs.

TRAVERSE CITY NORTH STARS: After nine straight home games, the North Division-leading North Stars hit the road this weekend for a pair of games at Marquette.

TEAM USA: The Under-17 Team finished in second place at the Under-17 Four Nations Cup in Monthey, Switzerland, with a 2-0-0-1 record.

WENATCHEE WILD: The Wild did its best to work on some offensive concepts during its two-plus-week layoff. "I think our players really improved in these areas," said associate head coach Ryan McKelvie.

WICHITA FALLS WILDCATS: Defenseman Zach Trotman, from Novi, Mich., has committed to Lake Superior State University (CCHA) for the 2009-10 season.