November 7, 2012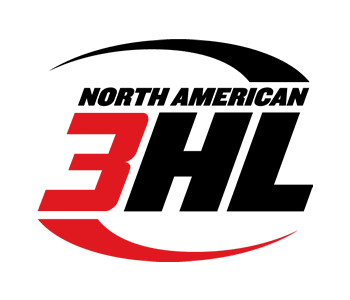 It's hard to believe, but the NA3HL season is now two months old. This weekend, old divisional rivalries are renewed, while other teams get the weekend off. Here is a look at this week in the NA3HL:
Alexandria Blizzard: The Blizzard had the weekend off and remain in 3rd place in the NA3HL's West Division. This weekend, the Blizzard return to play with two important divisional games as they host Granite City on Friday night and travel to Minnesota on Saturday. Goalie Kyle Miller is 4th in the NA3HL with a 2.13 goals against average.
Battle Creek Revolution: The Revolution came up just short of a win in their weekend home series with the Peoria Mustangs. On Saturday, the Revs were edged 3-2 and on Sunday, they were shutout, 2-0. The star of the weekend was newly acquired goaltender Trevor Gorsuch, who stopped a combined 56 of 60 shots over the weekend.
Breezy Point North Stars: The North Stars lost two games this past weekend. On Thursday, they dropped a 4-2 decision to the Minnesota Flying Aces. On Saturday, they fell 4-1 to Twin City. Forward Kyle Whipple paced the offense with a goal and an assist. This weekend, Breezy Point makes a return trip to Twin City for their lone game on Friday.
Cleveland Jr. Lumberjacks: Cleveland stayed hot and in 1st place in the East with two more wins over the weekend. Forward Fred West was the offensive star as he contributed two goals and an assist over the weekend in back-to-back 3-2 wins over Flint and Metro. This weekend, the Jr. Lumberjacks host Three Rivers for a pair of weekend games.
Flint Jr. Generals: The Jr. Generals dropped their lone game last weekend, a 3-2 loss at home to Cleveland on Saturday. Ted Barile made 29 saves in the loss and Jacob Howie recorded assists on both goals. This weekend, the Jr. Generals travel to Battle Creek on Friday night and then to Metro to play the Jets on Saturday night.
Granite City Lumberjacks: The Lumberjacks were swept for the first time in over a year as the North Iowa Bulls defeated them twice in Mason City last weekend. On Friday, the Lumberjacks were defeated 3-2 and on Saturday, they were beat by a 5-3 score. Drew Otto had a good weekend record three goals and an assist. This weekend, Granite City goes on the road to play Alexandria and Twin City
Metro Jets: The Jets had their three-game winning streak snapped this past weekend with a pair of losses. On Saturday, they fell to Michigan, 5-2. On Sunday, it was a 3-2 loss at home against Cleveland. Goaltender Austin Julvezan made 29 saves in the loss on Sunday. This weekend, the Jets host Flint on Saturday and travel to Battle Creek on Sunday.
Michigan Mountain Cats: The Mountain Cats posted a big 5-2 win over the Metro Jets in the lone game this past Saturday. Austin Sartorius recorded two goals and an assist in the win and Dominic Orlando made 34 saves. Next up for the Mountain Cats, a home-and-home series this weekend against the Toledo Cherokee.
Minnesota Flying Aces: The Flying Aces won their only game of last week, a 4-2 win over Breezy Point at home on Thursday. The Flying Aces trailed 2-0 in the 1st period, but thanks to two goals and an assist from Jared Sprink in the final two periods, were able to secure the win. This weekend, Minnesota hosts North Iowa on Friday and Alexandria on Saturday.
North Iowa Bulls: The Bulls had one of their biggest weekends of the year and they posted a weekend home sweep of the division-leading Granite City Lumberjacks with wins of 3-2 on Friday and 5-3 on Saturday. Patrick Sivets was named the NA3HL's #3 star for his offensive efforts. Next up for the Bulls, weekend visits to Minnesota on Friday and Twin City on Saturday.
Peoria Mustangs: The Mustangs posted a weekend road sweep of Battle Creek, but it wasn't easy. Michael Parda was in goal for both wins, a 3-2 win on Saturday and a 2-0 shutout win on Sunday. Gage Van Order had two goals on the weekend. This weekend, the Mustangs prepare for a big divisional match-up against 1st place St. Louis.
Quad City Jr. Flames: The well-traveled Flames were swept in St. Louis over the weekend by scores of 7-2 and 6-1. Anthony Caroselli had a goal and an assist in the series. This weekend, it is a return trip to Queen City to take on the Steam in a weekend set of games. The Flames were swept in Queen City two weeks ago, so will be looking for some revenge.
Queen City Steam: The Steam had the weekend off after sweeping Quad City back on October 27-28. This weekend, the Flames return to take on the Steam in another weekend series. Forward Lucas McCammant is on a hot streak, scoring 10 points in his last four games.
St. Louis Jr. Blues: The Jr. Blues now occupy the NA3HL's best record at 16-2-0 thanks to their weekend home sweep of the Quad City Jr. Flames. 16-year-old forward Brycon Johnson was named the league's #1 star of the week thanks to his five-point weekend. This weekend, the Jr. Blues travel to Peoria for a pair of games against divisional rival Mustangs.
Three Rivers Vengeance: The Vengeance posted a big weekend road sweep of the Toledo Cherokee last weekend. Goaltender Tyler Stepke was in goal for both wins, which included wins of 5-4 and 6-0. He stopped 60 of 64 shots and was named the NA3HL's #2 star of the week. This weekend, Three Rivers faces a big challenge as they travel to Cleveland to take on the Lumberjacks.
Toledo Cherokee: The Cherokee and new head coach Kenny Miller were swept last weekend by the Three Rivers Vengeance in Miller's debut with the team. Andrew Benyo picked up two assists in the 5-4 loss. The Cherokee look to get back on track this weekend play a home-and-home series with the Michigan Mountain Cats.
Twin City Steel: The Steel won their lone game last weekend, a 4-1 win over Breezy Point on Saturday. Defenseman Noah Anderson had two assists and goaltender Sawyer Marshall made 30 saves in the win. The Steel gear up for a big weekend at home as they take on Breezy Point on Friday, North Iowa on Saturday and Granite City on Sunday.