Jr. Lumberjacks host diabetes awareness game Nov. 11
November 9, 2012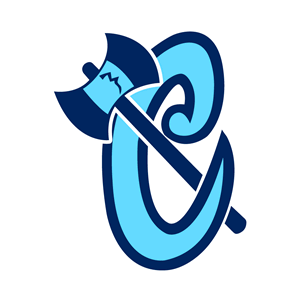 Supporting National Diabetes Month and catching a great NA3HL East Division game in the process is what the Cleveland Jr. Lumberjacks have on tap this weekend.
The Jr. Lumberjacks host the Three Rivers Vengeance at the Cleveland Heights Community Center on Sunday, Nov. 11, at 2:45 p.m. with all proceeds from the game going to the American Diabetes Association.
With November being designated as National Diabetes month, the Jr. Lumberjacks organization is inviting area youth hockey organizations to the game to see Junior A hockey up close and to also help raise money for diabetes research.
"It means a lot to me to give back to people with disabilities or who are not as fortunate as some of us," said Cleveland defenseman Pat Smith. "Giving back has always been a part of my life since I was younger. The game is just as important as any other game, but it's special in the meaning that we are playing for a cause and it helps out people with diabetes.
"It's exciting for the fans and us players knowing that these people cheering for us are there to support us and they are there because they know they have our support."
Back in August, a Jr. Jacks' youth player was diagnosed with juvenile diabetes, so this cause really hits close to home.
"One thing I always stress to our players is that we get involved in the community here," said Jr. Lumberjacks' head coach and general manager Bob Jacobson. "This organization has been here a lot of years and Cleveland and the surrounding areas have supported us through the lean years and in the successful years. This is just one way that we can start to give back to the community that has given us so much over so many years."
All youth players who wear their program's jersey to the game will be admitted free of charge.
The Jr. Jacks are also asking all who attend to wear blue to recognize and show support for all who have diabetes.
"It's always great to be a part of something that helps give back to people that need it," Cleveland captain Fred West said. "Diabetes is a very serious disease that affects a lot of people and I'm really excited to play in this game that will help the cause."
Cleveland defenseman Andrew Sprouse is also anticipating this weekend.
"It's very important that we, as athletes, give back to charities and organizations that further help the research of curing diseases such as diabetes," Sprouse said. "We are blessed to be able to do what we do and able to play the sport that we love to play, so anytime we can give back is very important and an honor to do.
"As for the games this weekend, they are very big games seeing that they are division games. We are coming off of a very good weekend of winning both games and we need to keep that momentum and come out strong again this weekend. Consistency is our biggest focus right now and once we succeed in that, I feel we will be a force to reckon with."