NA3HL announces new and improved standards for player safety
November 26, 2012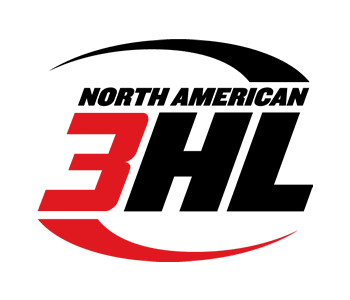 The North American Hockey League (NA3HL) has announced an initiative of awareness geared towards new and improved standards for player safety for the almost 400 players currently playing in the NA3HL this season. It is all part of an ongoing project and initiative in cooperation with the NAHL and the NA3HL's governing body, USA Hockey, to implement new standards that will focus on protecting the players and creating a new standard of awareness among the players, coaches and administrators that are an essential part of the league's core success.

The NA3HL and NAHL, along with USA Hockey, are working together to create a more positive environment for the athletes to participate in by strengthening the rules as they are related to dangerous actions and behaviors. This is being done through a league-wide NA3HL Code of Conduct policy. The purpose was to address the unwanted behaviors and to review all existing playing rules, identifying those actions that negatively impact the game, and developing a supplementary discipline guideline that addresses these actions and would be acceptable to the participating junior stakeholders. Each NA3HL player, coach and official will be required to review these documents and acknowledge their acceptance of the principles of the initiative and signify their commitment to properly enforce the rules of the game while adhering to the NA3HL Code of Conduct.

"Player safety is not a new priority for the NA3HL," said NA3HL President Mark Frankenfeld. "Our supplemental discipline structure that we currently utilize has performed extremely well since we became involved with the NA3HL three years ago. The main benefit for this nationally supported initiative will be the awareness and education handed over to the players to help them understand the consequences of unwanted and dangerous actions, and that understanding will lead to a higher level of respect for the opposing player as well as the game of hockey."
One of the first steps was to create a progressive suspension strategy to identify repeat offenders and serve as a deterrent to all players from engaging in dangerous actions and behavior that is detrimental to the competitive aspect of the game. These negative behaviors include: unsportsmanlike actions, increased stick work and other violent or intimidating actions that are clearly negative factors in the game. This initiative was developed with the understanding that the NA3HL stakeholders, fans, players, coaches, officials and team operators are committed to creating a safe and fair environment in which the players can compete. It is also with the understanding that junior hockey is primarily an attendance-driven entertainment industry that must provide a product that allows for the passion and excitement that is at the heart of the game.

The NA3HL has also continued to be proactive in assisting all players and teams in the NA3HL with the best, most protective equipment possible. All NA3HL players and teams have access to the NAHL's group of equipment suppliers, each dedicated to providing those in the NA3HL with the best and safest products available. An example of this is The Messier Project, which is the official helmet of the NAHL. With the M11 readily available to all NA3HL teams, the mission of The Messier Project is to address the issue of head injuries and concussion, which have become an epidemic in hockey, through public awareness, product development, and equipment education.

"Our players' safety has always been a top priority and it is important and necessary for the NA3HL teams to have access to the NAHL's group of equipment suppliers, which re-enforces that commitment. Our game is played at a very fast-paced and high level, and we want our players to have the confidence that they need to perform to the best of their abilities, with the full knowledge that have the maximum amount of protection each time they step on the ice."