Seither, Szustak forming bond on, off the ice for Cleveland
November 28, 2012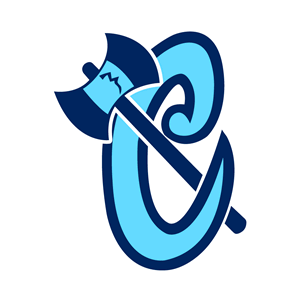 By Matt Mackinder
Last season, Dallas Szustak moved away from his native Buffalo to play junior hockey out west, but this season, he's once again away from home and enjoying his experience with the Cleveland Jr. Lumberjacks.

Szustak's positive season in 2012-13 has to do with two major components: playing for a team that has annual success in the NA3HL and living with defenseman Zach Seither and his family in the Cleveland suburbs.

"From Day One, Zach and I became good friends and his family has really taken me in as another member of their family," said Szustak, a 19-year-old who was drafted by Cleveland in the 10th round of the 2012 NA3HL Entry Draft. "Coming from Buffalo, I knew (Cleveland veteran defenseman) Pat Smith and he told me a lot about the team and the league. I didn't know a whole lot about the league, other than what Pat had told me, but everything he said was very positive and made me very excited to play here."

Seither, like Szustak, also played elsewhere a year ago, but got good vibes when the Jr. Lumberjacks came into the picture.

Starting out his junior career last season out east, things didn't work out and eventually, the Bath native decided to come back home and give the Jr. Lumberjacks a shot.

Seither played 19 games on the Cleveland blue line in 2011-12, recording four goals and six points.

This season, the 20-year-old has been a major cog in Cleveland sitting atop the East Division.

"I would asses my season to this point as where I want it to be," said Seither. "I had a rusty start, but I am now getting back into the swing of things and things are starting to click. My personal goals this season are to obviously end my junior career with a bang. I want to go all the way and win the league and nationals, so I am committing myself to help my team be the best we can be."

Prior to last season, Seither said he always had the Jr. Jacks and the NA3HL in the back of his mind and had an inkling he'd play for his hometown team one day. Playing for a team that has lost three games as of mid-November has been gravy.
"I knew (the Jr. Lumberjacks) were a strong team and were doing well because I knew a few kids on the team prior to joining them and kept in contact with them," Seither said. "We know every game from here on out is going to be a battle, so we all know it is not going to be easy."

Off the ice, Szustak knows the Cleveland brass is hard at work promoting its players. He wants his name to be added to the team's alumni list at the end of the season.

"Zach and I went back to Buffalo recently and skated with the Niagara University and University of Buffalo club teams," said Szustak. "I think we both might end up at one of those schools next season, but we'll take it as it comes. I know (Cleveland coach-GM) Bob (Jacobson) does his best to get the most out of all his players and doesn't try and turn his players into something they're not."

Szustak and Seither are just two important components of the Jr. Lumberjacks this season, but both want the same end result.

"We show up to practice every day working hard and pushing each other to get better, so by the end of the year, we are the team to be afraid of," said Seither.

"You play to win a championship," added Szustak. "If that means you go out and take a hit to take a play, then so be it. I'll do anything for this team and I know the rest of the guys will say the same thing."