North Division readies for Showcase
November 27, 2008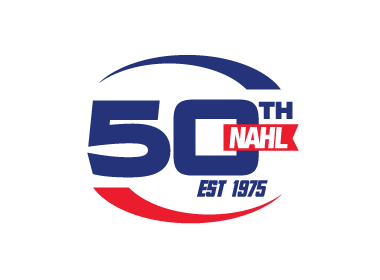 The NAHL's North Division Showcase, hosted by the Mahoning Valley Phantoms, kicks off this weekend with games scheduled for Friday, Saturday and Sunday at the Chevrolet Centre and the Ice Zone.

The Showcase features six NAHL teams: the Mahoning Valley Phantoms, Traverse City North Stars, St. Louis Bandits, Alpena IceDiggers, Marquette Rangers and Motor City Machine.

With first place on the line in their Friday matchup against the North Stars, the Phantoms will take a short break for Thanksgiving while preparing for their showdown at the Chevrolet Centre.

The players will spend the morning and afternoon hours celebrating the holiday with their host families before getting back to work. Phantoms head coach Bob Mainhardt says that despite the players being so far from home, it will be a largely normal Thanksgiving for the Phantoms.

"They've all become an extended part of their housing families," said Mainhardt, "so they'll be having dinner with them. Some players also have family coming in from out of town. After that, we're going to have a nice little practice on Thanksgiving, too, just to keep them honest."

Mainhardt says the Showcase is a big event for the division, as it creates enhanced exposure for the players to collegiate and professional scouts.

"This kind of event is what we're all about at this level - preparing these young men for the next level," said Mainhardt. "And now, the scouts will be able to come out and see all of these players just two months after our league Showcase in Blaine, Minnesota. The timing couldn't be better."

Friday's contest will also be the centerpiece of a rally for the American automotive industry, kicking off Youngstown's "Rev Up America" campaign to show support for the industry and to help dispel misinformation about auto sales in the Valley. Those in attendance will be local auto workers, car dealers, bankers and political figures, all of whom are vested in the success of the local auto industry.

With the team expecting a near-sellout crowd for the event, Mainhardt says that there's a great feeling for Friday's game throughout the organization.

"It's an exciting time," says the sixth-year Phantoms head coach. "It's great to work for a businessman and an owner like Bruce Zoldan that cares about his community. The campaign is good for America and it's very patriotic. The team is very proud to be a part of it.

"And to be able to turn a whole new crowd of people on to our brand of hockey is also very exciting," he added.