Second-year vet Barile happy with role
December 19, 2012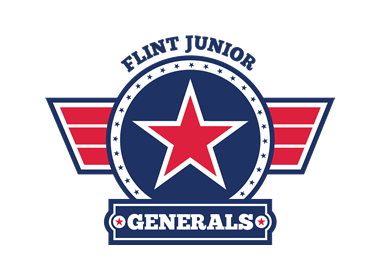 By Matt Mackinder

Casey Barile moved to Flint last year to play for the Jr. Generals and found the hockey and the area a tad different than what he was used to in suburban St. Louis.

After winning the NA3HL regular-season title in 2011-12, Barile found his way back to Flint for second tour of duty this year.

"So far we are doing pretty good, but there are a few games that I feel should have gone our way but didn't," said Barile. "That's all part of being a team."

Barile is joined on the team this season by his younger brother, Ted, a rookie goaltender, who has helped with the transition to new coach Steve Howard. The two live in the same billet house, too.

"It's awesome and I love playing with Ted," said Barile. "We played high school hockey together, but I never thought juniors would allow us to be on the same squad.
"Coming into this year, I think I was more nervous than I was last year because of the new coach. I had no idea what to expect or how he was going to be running things, but it's been great the first couple months."
As a third- or fourth-line forward, Barile said he is comfortable in his role and said he'll do anything for team ownership that has given him so much already.
"My role as a grinder is to get the puck deep and change, bang the body and play on the penalty kill," Barile said. "The Cronks put in so much hard work and they make you know what to expect the second you walk through the locker room doors."

Down the line, Barile wants to hoist the Hurster Cup next spring and eventually move on to college hockey and eventually into coaching.