Topeka's Lipsbergs to compete in WJC
December 5, 2008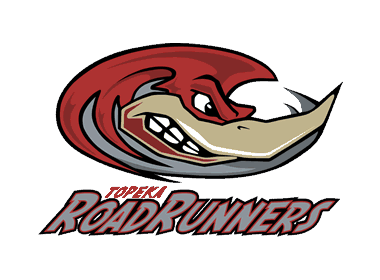 Topeka RoadRunners forward Edgars Lipsbergs has been named to the Latvian National Junior Team that will participate at the 2009 World Junior Championship, which will be held in Ottawa from Dec. 26, 2008-Jan. 5, 2009.

"The opportunity to represent my home country in the World Junior Championship is a great honor," said Lipsbergs. "I appreciate (RoadRunners head coach Scott) Langer and (assistant coach Trevor) Converse allowing me to take time for this opportunity. This only comes around once a year and for some kids once in a lifetime."

Lipsbergs, a 19-year-old from Riga, Latvia, has two goals for six points after 20 games this season, his first with the RoadRunners. He will miss five NAHL games with Topeka to play in the tournament.

"Edgar's opportunity comes at a great time in his junior career," said Langer. "Though he'll be missed from our lineup during the event, Edgars is a great choice to represent his country, as well as the league and his team during the games."

The 2009 IIHF World Junior Championship features the best athletes under the age of 20 on international teams including the United States, Canada, Czech Republic, Finland, Germany, Kazakhstan, Latvia, Russia, Slovakia and Sweden.

MARQUETTE READIES FOR TEDDY BEAR TOSS: The Marquette Rangers will conduct the team's first ever "Teddy Bear Toss" on Friday night when they take the ice against the U.S. National Team Development Program.

Once collected, the team will take all the stuffed animals to the Marquette General Foundation to be distributed among pediatric-related units within Marquette General Health Systems.

"We're very excited about this opportunity to have some fun with our fans and to help local kids," said Rangers spokesman Mark Evans.

"Other groups have conducted similar toy drives in the past, and we certainly don't want to take away from their efforts and the groups that they support. But unlike many toy drives where the animals go to charity, our bears and animals will go directly to kids who are in the hospital and away from family and friends."

Evans added that some of the toys will go to help kids who may be facing serious distress and trauma.

PHANTOMS RECHARGE BATTERIES: For the first time in nearly two months, the Mahoning Valley Phantoms have the weekend off.

The last time the Phantoms didn't have at least two weekend games was the weekend of October 11, just six games into their regular-season schedule.

Hot on the heels of a grueling three-game weekend in the NAHL North Division Showcase at the Chevrolet Centre and Ice Zone, Phantoms head coach Bob Mainhardt says the off-week is just what the doctor ordered.

"We're pretty banged up right now, so this time off couldn't come at a better time," said Mainhardt. "It'll give our guys a chance to rest up, heal up and lick their wounds a little bit so they can get back on track next weekend."

While the first-place Phantoms have a weekend of rest, their closest competitors in the North Division - Traverse City and Team USA - are both in action on Friday and Saturday nights. Second-place Traverse City plays a home-and-home series with Alpena while third-place Team USA travels north for a two-game set in Marquette. Marquette and Alpena are currently tied for fourth place behind the U.S. National Team.

Mainhardt says that, despite the close divisional race, the Phantoms won't be doing too much scoreboard-watching during their downtime.

"We don't have any control over those games, so the best thing we can do is concentrate and stay focused on ourselves and the things we do," he said.