Torchia making impact for hometown Cherokee
January 2, 2013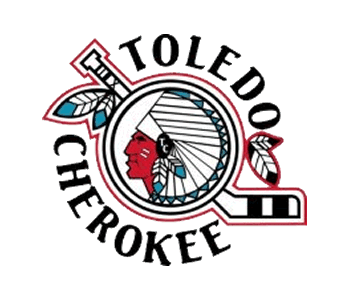 By Matt Mackinder
It's been a homecoming of sorts for Toledo Cherokee forward Ben Torchia.

After beginning this season out east, he decided to come home and play for his hometown team and it's a decision he has not regretted in the least.

Torchia made his Cherokee debut at the end of November and in seven games going into this weekend, the Sylvania native is averaging a point per game (three goals, four assists).

Last season, Torchia skated for the Belle Tire U18 AAA team and said playing on a competitive team helped get him ready for the Junior A game.

"Belle Tire prepared me so well for junior hockey," said Torchia. "The competitiveness and physical play helped me out a lot."

And while the points have been coming at a decent pace in Toledo, where his father got him immersed in the game some 15 years ago, Torchia said he's happy to chip in wherever and whenever he can.

"My role on the team is to be a leader and contribute on the offensive play and play defensively," Torchia said. "The hockey here has been really good and fun. It's seriously a really good feeling being home and playing in front of my family friends."

Torchia said that while Toledo may not be the most well-known hockey market, it's certainly an area that has always had top-level hockey.

"We're at the top of the pyramid right below the (ECHL's) Toledo Walleye," said Torchia. "The NA3HL is a very competitive league and I enjoy playing every game."

With one year of junior eligibility after this season, Torchia wants to focus right now on this year and see where the chips fall.
"This season, I want to see us make it to the playoffs and win the whole league," said Torchia. "My personal goals are to just produce offensively and defensively. If that goes well, I would like to see myself playing in college in the future.

"One step at a time, though. We have a good thing going this year with the Cherokee and I'm excited to be a part of it."