Youngster Morrison a seasoned vet with Mountain Cats
January 8, 2013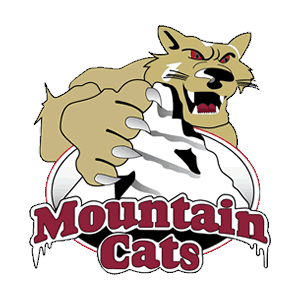 By Matt Mackinder

He's just 17, but Kade Morrison knows what the Michigan Mountain Cats and North American 3 Hockey League are all about.

As one of few 16-year-old rookies last year with the Mountain Cats, Morrison never looked out of place and posted seven goals and 12 points in 47 games.

By comparison, the Attica, Mich., native has matched his offensive output this year in nearly half as many games.

"I think I've been playing pretty good lately," said Morrison, who only turned 17 last October. "I've been scoring more and on a team aspect, I've been trying my best to help the team and win some games."

Morrison netted his seventh goal of the season last Saturday in a 5-1 loss at home against the Toledo Cherokee.

Two years ago, Morrison skated with the Mountain Cats' Junior B team in the Great Lakes Junior Hockey League and had aspirations to make the jump to the franchise's NA3HL team.

"When I played for the Mountain Cats' B team, they did a pretty good job at preparing me for a future in higher hockey," explained Morrison. "I push myself everyday I'm on the ice hoping to elevate my game, improve as a player and move on to a higher league."

Truth be told, however, that in the beginning, some 15 years ago, Morrison wanted absolutely nothing to do with the game of hockey.

The Mountain Cats are happy he decided to change his mind.

"My dad put me in skating lessons when I was two and I hated it," laughed Morrison. "Then I started liking it when I was about three and since then, hockey has been my one love."

This season, Morrison sees himself as a leader on what he calls an underachieving Mountain Cats' team and wants nothing more than to win while leading by example.

"My role on the team is to hit, grind and score as much as I get the chance," Morrison said. "I feel I'm a great team player and get along with just about everyone on the team. If you're on the ice with me, I try my best to adjust to their style and get some points on the board."

Once he nears 18, Morrison has the North American Hockey League in mind and will stop at nothing to reach the Tier II Junior A level.
"For next year, I would love to move up to the NA," said Morrison. That's my goal. If it's through a showcase, a phone call or a tryout, as long as I get there, that's all I care about."