McDiarmid's work ethic keeps him in NAHL
January 11, 2013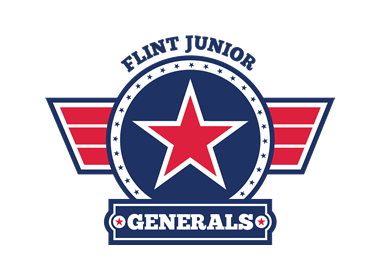 By Rob Lippolis
The play of Luke McDiarmid last weekend with the IceRays has not gone unnoticed since arriving in Corpus Christi from the NA3HL. The 6ft 185-pound forward's grind it out performance against Odessa has extended his stay in with the IceRays.
"It a great opportunity to develop my game playing at a higher level of hockey and being a part of the IceRays family," said the Alden, Michigan native.
With Flint in the NA3HL, McDiarmid picked up eight goals and 14 assists in 22 games played before coming to the IceRays.
"Great work ethic," said assistant coach Jeff Worlton who coached McDiarmid for the Jr. Generals last season. "He will do anything for the team. It just goes to show, if you put in the time on and off the ice it will pay off."
Last weekend against Odessa, the newcomer played in both games as the IceRays swept the Jackalopes 6-4 on Friday night, then on Saturday 5-4.
"It means a lot to me that I've been asked to stick it out longer with the team," McDiarmid added. "I'm grateful that I will have more time to progress here as a player."