RoadRunners sweep through Alaska
December 15, 2008
by By Brian McDonough | NAHL.com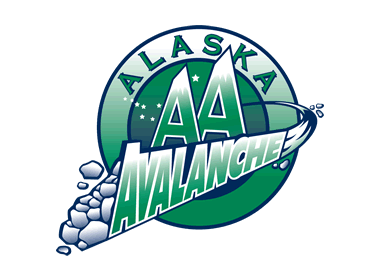 Read the full NAHL Weekly Release.
For teams in the Lower 48, winning games in Alaska is no simple task, making the Topeka RoadRunners' perfect 6-0 jaunt through the state, including three wins last week over the Alaska Avalanche, all the more impressive.

"The Alaska swing is not easy, no matter how much you plan for it," said RoadRunners head coach Scott Langer, whose team improved to an NAHL-best 23-3-1. "This is something our guys can be proud of."

After winning three straight over the Kenai River Brown Bears the week prior, the RoadRunners headed north to Wasilla where they opened with a 6-3 triumph over the Avs on Wednesday. Steve Shafer notched two goals, including the game-winner, and an assist, with Alec Hagaman recording two goals of his own. Between the pipes, Bryce Merriam turned aside 19 shots.

On Friday, Hagaman rang up two more goals, including the game-winner, and Jacob Poe added a goal and two assists as the Roadrunners bested the Avalanche, 6-5. Goaltender Lyle Rocker made 25 saves to pick up the win in net.

Merriam stopped all 30 shots the next night as Topeka blanked Alaska, 3-0. Bryon Paulazzo connected for a goal and assisted on Matt Hartmann's game-winning marker, with Shafer adding two more assists to his weekend totals.

"We had 20 players to dress and all 20 contributed," said Langer. "We had a very tired lineup, but that didn't stop us from blocking shots and staying opportunistic on our scoring chances."

Wins and losses aside, the 13-day voyage to Alaska was also the perfect opportunity for the RoadRunners to build team unity and strengthen relationships away from the rink.

"All we have is one another on a trip like that," said Langer. "We do everything as a team with no distractions. It's a good time for everyone to really get to know one another."

One player who got himself familiar with the scoresheet against the Avs was Shafer. The 19-year-old from Rochester, Mich., led Topeka's offensive charge with three goals and four assists in the three games.

"Steve is a high-end player who has gifted vision and a real good feel for the game," said Langer of his second-year forward. "He's been a real big part of this team's success dating back to last season. There's no way he should go unnoticed to colleges; he's a player who will make someone real happy at the next level."

Goal-less in eight straight games heading into the week, Hagaman came alive against the Avs to the tune of four goals and one assist, giving the first-year forward from Peoria, Ill., 13 goals on the season (27 points).

"Hags has adapted very quickly to the speed of the game at this level and he pulled himself out of that small drought through hard work," said Langer of the 19-year-old. "He has a knack for the net and the grit to go along with it."

The RoadRunners are also fortunate to have two veteran goaltenders in Merriam, a Pittsburgh native, and Rocker, from Williamsville, N.Y. Each has made 13 appearances with Merriam leading the league with a 1.53 goals-against average and a .938 save percentage. Rocker's numbers aren't far behind.

"It's not the easiest situation to have two last-year goaltenders, because both want the net every night," Langer said of the 20-year-olds. "But both have given us a chance to win every night and I truly believe that having both right now makes us that much deeper."

On the defensive side of the puck, Langer has been impressed with the steady play of second-year blueliner Caleb Wolfgram, a 20-year-old from White Bear Lake, Minn., who holds a plus-20 rating.

"He's a strong kid who keeps it simple and is a huge part of our blue line," said the coach.

Topeka has also leaned on the veteran presence of Randy Swank, a Nuevo, Calif., product now in his third year with the organization.

"He's just a smooth, mistake-free defenseman who has been the leader of this year's D core," said Langer. "He's been an every-nighter for three years and has now put himself amongst the elite of the league."

Winners of this year's NAHL Showcase Tournament, Topeka's record 27 games into the season is impressive to say the least. A veteran-laden group that advanced to the Robertson Cup Championship Tournament last year has certainly helped the cause.

"This team has been focused since October," said Langer. "They work extremely hard and are willing to learn everyday, and I believe our game can improve everyday. We have the players with the mindset to do it, players who want it. Now we just have to achieve it."

The RoadRunners' success has also summoned colleges to take notice. Four players from this year's team have already committed to schools – Eric Artman (Air Force Academy); Jordan George (Bemidji State University); Bob Marx (University of Alaska-Fairbanks); and Hartmann (Bemidji State) – with plenty more expected to follow suit.

"We actually have a lot of interest right now," said Langer. "At this point, we're just waiting to see which schools pull the trigger."
AROUND THE NAHL
ALASKA AVALANCHE: Shawn McNeely registered four assists as the Avalanche dropped three games to Topeka. The Minnesotan is tied for eighth in scoring among NAHL defensemen.

ALBERT LEA THUNDER: The Thunder's leading scorer Danny Wood collected a goal and two assists as Albert Lea lost two games to North Iowa.

ALEXANDRIA BLIZZARD: St. Cloud State recruit Bryce Ravndalen struck for a goal and three assists in the Blizzard's two-game split with Owatonna. He was also a plus-3 for the weekend.

ALPENA ICEDIGGERS: Goaltender Nick Graves backstopped the IceDiggers to a pair of shootout wins over Traverse City, stopping a combined nine of 10 shots in the shootouts.

BISMARCK BOBCATS: Idle last weekend, the Bobcats return to action on Saturday to face off against Central Division-leading Alexandria.

FAIRBANKS ICE DOGS: Jared Larson tallied two goals and two assists in two games against Kenai River. The 19-year-old from Minnesota was also a plus-2.

KENAI RIVER BROWN BEARS: First-year forward Patrick Sullivan has committed to Canisius College (Atlantic Hockey) for the 2010-11 season. He's the first Brown Bears player in the program's two-year history to commit to a Division I program.

MAHONING VALLEY PHANTOMS: Jordy Trottier scored the game-winning goal and an assist in the Phantoms' 2-1 triumph over the U.S. Under-17 Team on Friday. "Jordy has consistently been one of our hardest workers this season, and it paid off on Friday for him and for our team," said head coach Bob Mainhardt.

MARQUETTE RANGERS: Jim Gallagher collected two goals and two assists as the Rangers skated to three wins last week. He was also a plus-3. "Jimmy had one of his best all-around weekends," said head coach Kenny Miller.

MOTOR CITY MACHINE: Josh Bussell netted a pair of goals in the Machine's 4-3 loss to Marquette on Saturday. "Josh took advantage of his playing time against his former team and made his efforts count," said interim head coach Sean Clark.

NORTH IOWA OUTLAWS: The Outlaws' nine goals scored their 9-3 triumph over Albert Lea on Saturday is the most North Iowa has ever scored in a single game in its three-plus-year history.

OWATONNA EXPRESS: Defenseman Tim Smith put home two goals and two assists in the Express' two-game split with Alexandria.

SPRINGFIELD JR. BLUES: With last weekend off, the Jr. Blues travel to Ann Arbor, Mich., for a pair of games against the U.S. Under-17 Team on Friday and Saturday.

ST. LOUIS BANDITS: Grant Gorczyca answered with the overtime game-winner and an assist in the Bandits' 4-3 victory over Wichita Falls on Friday.

TOPEKA ROADRUNNERS: Bryce Merriam backstopped the RoadRunners to two wins over Alaska, including a 30-save shutout on Saturday (3-0). "Bryce has always been a great goaltender," said head coach Scott Langer. "He's been very consistent for us."

TRAVERSE CITY NORTH STARS: Kyle Bonis added three more goals to his team-leading point totals as Traverse City fell twice to Alpena in shootouts.

TEAM USA: Chase Balisy rang up the game-winning goal and an assist in the Under-17 Team's 2-1 win over Mahoning Valley on Saturday.

WENATCHEE WILD: Nearly 1,800 stuffed animals were collected after the Wild's first ever "Teddy Bear Toss" held on Dec. 7 against the Northern Pacific Junior League All-Star Team.

WICHITA FALLS WILDCATS: Brett Hartung connected for three goals in two games against St. Louis. He now has points in his last eight games (11 goals for 16 points). "Brett has been a catalyst for our team," said head coach John Bowkus. "He's working extremely hard and it's paying off for him."