NAHL teams embrace charitable spirit
December 16, 2008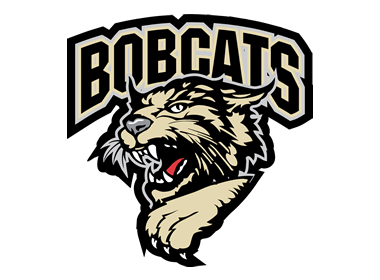 It's the season of giving, and the Bismarck Bobcats took that to heart last week, visiting 2,500 local elementary students while presenting the Bobcat Hockey Healthy Habits program.

It's the second year the Bobcats have visited schools and discussed topics like proper nutrition, the importance of staying active, sportsmanship and respect, in addition to participating in the physical education classes at each school.

"It's an honor for us to give back to the community that embraces our organization, especially during this holiday season," said Bobcats goaltender David Bosner. "There's no more pleasurable way for our team to do community service than to serve as role models for the kids who look up to us.

"[The school program] is great for everyone involved because we can reinforce positive messages to the kids in a fun and relaxing environment."

Bobcats forward Andrew Seeberg, who visited five schools last week, shared Bosner's sentiment.

"It's important to teach children healthy habits at a young age because they can understand it and start using it, which will help them later in life," he said.

During the school visits, students were given a backpack and a ticket to attend an upcoming game.

The Bobcats weren't the only NAHL team out helping the community during the holiday season, as the Marquette Rangers shared the fruits of last weekend's "Teddy Bear Toss" earlier this week at Marquette General Health Systems.

MGHS will use the donated bears and stuffed animals throughout several pediatric units and EMS during the holidays and the upcoming year.

Over 375 various animals of all colors, shapes and sizes hit the ice and were collected after Kent Daavettila's goal at the 12:42 mark of the first period of Friday's Rangers-U.S. Under-17 Team.
The Machine is also getting involved this holiday season, taking a local family from the First Step Western Wayne Co. Project on Domestic and Sexual Violence under its wing.

Over the past few weeks, the Machine's office staff has been hard at work collecting donations and various items to brighten the skies for those less fortunate.

With the Rangers were in town last weekend, the Machine collected over $300 in donations, clothing items and gift certificates to help a local family in need.

"We've worked all weekend and to see this kind of support is amazing," said the Machine staff member Jacob Collins.

"With many families in times of despair around these times of year, I'm glad to be a part of it," added defenseman Alec Thieda.