Cleveland captain West commits to St. Olaf College
January 15, 2013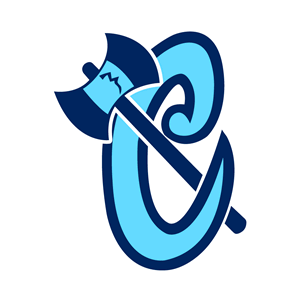 By Matt Mackinder

When Fred West first joined the Cleveland Jr. Lumberjacks prior to the 2011-12 season, he was hoping his time in the NA3HL would lead him to his dream of college hockey.

And with West's recent commitment to St. Olaf College, a Division III school located in Northfield, Minn., his dream has been realized.

According to West, also serving as Cleveland's captain this season, the process of looking at St. Olaf actually started several months ago.

"I talked to (head) coach (Sean) Goldsworthy a couple of times last year and at the end of last season, I went to St. Olaf to tour the campus and talk with the coaches," explained West, a 20-year-old from Cedarburg, Wis. "I felt really comfortable on campus and when the coaches offered me a spot for this year or next year, I knew this is where I'd end up. After talking with my parents, we decided it would be in my best interest to come back to Cleveland for another year and commit to St. Olaf for 2013."

Goldsworthy is excited at the prospect of getting West on campus next fall.

"Combining his high academics and solid first year in the NA3HL, we believed he would develop into one of the premier forwards in the league in his second year," said Goldsworthy. "Fred should make a short adjustment period to college hockey due to his hockey sense and overall skill set."

And West may not be the only Cleveland player on the way to St. Olaf.
"We have already been in contact with some specific first-year '93 players in the program and feel they are in a similar progression that led Fred to St. Olaf College the following year," added Goldsworthy. "We have had great success finding top players in the NA3HL, including Peter Lindblad (Granite City, 2011-12 NA3HL Forward of the Year) and Nick Marsh (captain of 2011-12 North Iowa Bulls). Both players are enjoying a successful freshman seasons in 2012-13."

"I think the biggest aspect of our program that attracts players here is that they know they will get exposure and they will have every opportunity to move up to higher levels of hockey if they put in the work," added Cleveland coach-GM Bob Jacobson. "Freddy has certainly gone above and beyond anything we expected of him and that is paying off for him. He never stops working and his work ethic and leadership will be missed next year, but I couldn't be more proud of him. St. Olaf is getting one heck of a player and one heck of a person."

West said that not only is he looking ahead to playing college hockey, but to experiencing college life on campus and in the classroom.

"St. Olaf is always one of the top teams in one of the most competitive conferences in D-III hockey (Minnesota Intercollegiate Athletic Conference) and I'm very excited to compete in the MIAC for the Oles," said West. "St. Olaf is a very prestigious college that I know will challenge me and prepare me for my future. As far as a major goes, I was thinking chemistry or physics. I have a lot of interest in the sciences and St. Olaf has great science programs.

"I've always dreamed of playing NCAA college hockey. My goal was to make a D-III team at a college where I felt comfortable. St. Olaf is as good a fit as I could have hoped for. I couldn't be happier with how things have worked out. Whenever you move up a level in hockey, it's always an adjustment. St. Olaf plays a fast and physical game and I hope to contribute anyway that I can."

This season in Cleveland, West is third in team scoring and eighth in the NA3HL with 41 points on 17 goals and 24 assists through 28 games. Those points are more than just his, as West explains, as is his college commitment.

"I of course have to thank my parents for everything they've done for me growing up," said West. "They sacrificed so much so that my siblings and I could play hockey. My dad also coached me almost every year, including all throughout high school. I've learned so much about the game just from being around my dad my whole life and I wouldn't be the same player without him.

"I also have to thank the coaches in Cleveland. Coach Bob and coach (Jason) Dickey have been great these last two years and I can't thank them enough for all they've done for me. Coach (Jack) Behan coming aboard this year has been great for the team and myself. He pushes us everyday and it's been really beneficial for everyone. Finally, I want to thank all of my teammates from all the teams I've played on, especially everyone in Cleveland. These last two years have been a blast."

With about two months left in the season, West is amped up to see how the final eight weeks of the regular season shake out.

"I really feel that we get a little better every week," West said. "Everyone's starting to buy in to what the coaches have been saying and we're really starting to play good hockey.

"When the playoffs come around, we'll be ready to make a run."