January 18, 2013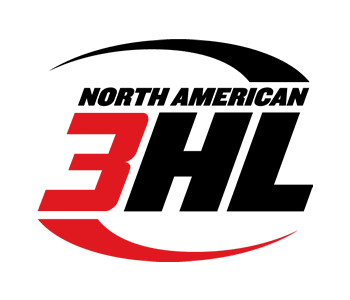 This week in the NA3HL is another busy one for teams. With two-thirds of the season almost in the books, teams are now starting to take a close look at the standings each week. The top four teams in each division make the playoffs this season, and for the majority of NA3HL teams, less than 20 games are remaining in the regular season. This weekend sees some interesting divisional match-ups as well as some cross divisional contests. Here is a look at what is happening this weekend:
Alexandria Blizzard: The Blizzard picked up two big wins last weekend over Twin City and Minnesota, outscoring their opponents, 11-2 in the two games. Goaltender Chase Wilson was in goal for both wins and stopped 52 of a combined 54 shots. This weekend, the Blizzard host Minnesota on Friday and travel to Breezy Point on Saturday.
Battle Creek Revolution: Battle Creek played Metro tough on Saturday, collecting a point in a 5-4 shootout loss. On Sunday, it was another close loss as the Revs fell to the Michigan Mountain Cats, 5-3. Defenseman Stephen Comperchio had four points in the two games. This weekend is a busy one for Battle Creek as the take to road for three games against Quad City (1) and St. Louis (2).
Breezy Point North Stars: Breezy Point's losing skid hit eight straight games as they dropped three games last weekend to North Iowa, Minnesota and Granite City. The North Stars were shutout by Minnesota and Granite City, but got goals from Connor Cooley and Crosby Steen in the loss to the Bulls. This weekend, it is three more tough games against Granite City, Alexandria and North Iowa.
Cleveland Jr. Lumberjacks: The Lumberjacks posted a big weekend home sweep of the Toledo Cherokee, outscoring them 12-1 in the process. Forward Nick Balavich had a four-point weekend as did forward Scott Cuthrell. Cleveland has scored 30 goals in the last five games. This weekend, the homestand continues for Cleveland with a pair of games against Queen City.
Flint Jr. Generals: Flint got back on track with two weekend wins on the road against the Michigan Mountain Cats. Forward Ed Osowski was named the NA3HL's #1 star of the week for his performance as he racked up six points (2 goals, 4 assists) in the weekend wins. This weekend, the Jr. Generals return home for a cross-divisional series against the Peoria Mustangs.
Granite City Lumberjacks: Granite City picked up a 4-0 shutout win over Breezy Point in their lone game of the weekend last weekend. Matt Petersen, DJ Vold and Zac Sikich all had multi-point games and goaltender Austin Wilson made 28 saves in the shutout. This weekend Granite City hosts Breezy Point on Friday and travels to North Iowa on Saturday.
Metro Jets: In their lone game last weekend, the Jets were able to pick up a 5-4 shootout win in Battle Creek on Saturday. Matt Stirling had the shootout winning goal and Kyle Shreve scored twice for the Jets in the win. Doug Andrews and Andrew Palushaj also had goals for Metro. This weekend, the Jets begin a four-game homestand with a pair of games against the Michigan Mountain Cats.
Michigan Mountain Cats: The Mountain Cats went 1-2 last weekend with a pair of losses at home against Flint, but then turned it around with a win over Battle Creek. In the 5-3 win over Battle Creek, Guy Soulliere had two goals and Marshall Helton had two assists. This weekend the Mountain Cats make the short trip to Metro to take on the Jets in a pair of games.
Minnesota Flying Aces: After losing to Alexandria 7-1 on Friday, the Flying Aces rebounded for an 8-0 shutout win over Breezy Point on Saturday. Patrick Kegley had a hat-trick and Blair Seitz had a three-point game. Allen Patten made 22 saves for the shutout. This weekend, Minnesota travels to Alexandria on Friday and hosts Twin City on Sunday.
North Iowa Bulls: It was another pair of wins for the North Iowa Bulls this past weekend as they beat Breezy Point 7-2 on Friday and Twin City 8-3 on Saturday. Forward Taylor Brown was named the league's #2 star of the week for his efforts as he racked up six points over the weekend. The Bulls will face Granite City and Breezy Point at home this weekend.
Peoria Mustangs: The Mustangs put up a valiant fight against 1st place and visiting St. Louis, but dropped a pair of games against the Jr. Blues by 4-0 and 4-2 scores. Michael Parda made 42 saves in the loss on Friday and Alex Reichle did the same in Saturday's 4-2 loss. This weekend, the Mustangs travel East to take on the Flint Jr. Generals in a pair of weekend games.
Quad City Jr. Flames: Quad City had last weekend off and have just one home game this weekend in a Friday night clash against Battle Creek. Goaltender Robby Vukelich has given up three goals or less in his last three games. Forward Easton Halbert leads the team in points (19) and goals (10).
Queen City Steam: Queen City played very well in a couple of one-goal losses this past weekend at home against the surging Three Rivers Vengeance. Forward Damien Loma had five points during the weekend to pace the Steam. In his first two games of the season for the Steam, forward Eric Woodward had four points in the two games. This weekend, Queen City travels to Cleveland for a pair of games.
St. Louis Jr. Blues: St. Louis improved to a league-best 29-2-1 with two more wins over the weekend on the road in Peoria. Goalie Clint Steinmeyer made 17 saves in a 4-0 shutout on Saturday. On Sunday, Cody Guidorzi had two goals and two assists in a 4-2 win. This weekend, the Jr. Blues host Battle Creek in a pair of games.
Three Rivers Vengeance: The Vengeance posted a weekend road sweep in Queen City against the Steam with a pair of one-goal wins. Nicholas Santiago and Jonah Hoover had multi-point games on Saturday, while Patrick Coburn had a hat-trick and an assist on Sunday. This weekend, the Vengeance stay on the road with a weekend series in Toledo.
Toledo Cherokee: Toledo had their four-game winning streak snapped last weekend as they were swept on the road in Cleveland. The Cherokee were outscored 12-1 during the weekend, with the lone goal coming from Brett Podgorski. Goaltender Nat Gay made 31 saves in a 3-1 loss on Sunday. This weekend, Toledo hosts Three Rivers for a pair of games.
Twin City Steel: It was a rough weekend for the Steel, who dropped a pair of home games against North Iowa and Alexandria. Calvin Miska had two goals in an 8-3 loss against North Iowa Saturday and Brody Peterson scored the lone goal in Sunday's 4-1 loss to Alexandria. This weekend, the Steel have a lone road game against Minnesota on Sunday.