Ecklund, Skinner form dynamic duo for Blizzard
January 30, 2013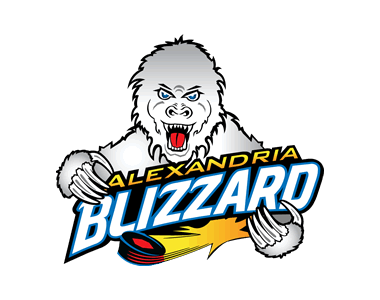 By Eric Morken, Alexandria Echo Press
Alexandria's Garrett Skinner hesitated a split second, waiting for his Blizzard teammate, Ian Ecklund, to catch up on Friday night.
Skinner carried the puck toward the net in a scoreless game in the first period against Breezy Point as Ecklund set himself up on the other side of the crease. With a flick of the wrist, Skinner released a pass right to Ecklund's stick for a tap-in goal that became the start of a 5-1 win for Alexandria.
Blizzard fans have seen that scene play out time and time again over the course of Alexandria's first season in the NA3HL. That's the kind of chemistry these two have on a top line that has helped the Blizzard win six straight and move within six points of Granite City for the second seed in the West Division.
"We've pretty much been skating together since he got here in September," Skinner said. "He's always open. I can't score a goal, so I usually just give it to him, and he takes it down there and puts it in the back of the net."
Skinner was lamenting a few missed scoring chances that he had himself on Friday night. Ecklund set him up late in the opening period in similar fashion to the team's first goal, but Breezy Point's Ian Shidlosfky turned aside a tap-in opportunity right in front of the net.
Instead of dwelling on that, Skinner became a distributor the rest of the way. He assisted on four of the five goals Alexandria scored, including another perfectly timed pass to Ecklund, who finished it on an open net for a 2-0 lead early in the second period.
"When you play with someone, you kind of learn how they play and what they do," Ecklund said. "Me and Skinner, we know what we're doing and have a feel of how each other play and where we're going to be pretty much all the time."
Both guys have maximized their talents by settling into their roles on this team. Ecklund has established himself as one of the top goal scorers in the entire league. His 56 points are second in the NA3HL to Three Rivers' Nico Vecchio's 62 and his 27 goals are tied for the most with North Iowa's Timothy Santopoalo.