Jr. Blues forward Dodd signs NAHL tender
January 30, 2013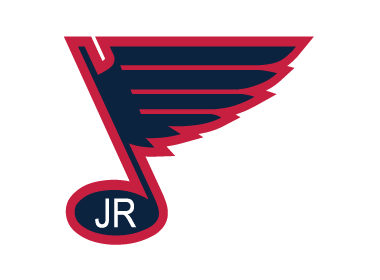 The St. Louis Jr. Blues of the NA3HL have announced forward Trey Dodd has signed a tender with the Austin Bruins of the NAHL.
Dodd, one of the few 1996 birth year players in the NA3HL, committed to the Bruins earlier this week. After receiving a couple of offers for next year, Dodd spent some time skating with several teams during the winter break, including a couple of days with the Bruins.
Dodd said, "Austin is a strong program, in fact at the top of their division this year, and their player turnover is pretty low. If you make the team, they make a commitment to you." He continued, "I was looking for a place that I could go and continue to develop and grow, and I thought that this was the best fit for me."
Head Coach J.P. Beilsten said, "Trey was a great addition to our team this year. We knew that we wanted a strong core of young players, with a balance of older vets. With a 1996 birth year, you don't really know how they are going to respond but Trey has been outstanding. He quick, one of the physically strongest players we have and he has a heavy shot for such a young player. He sees the ice well, but like all players needs to continue to develop if he wants to reach his goal of playing in college. Trey believes that Austin is going to help him get there."
In 31 games this season, Dodd has 26 points and is a +25.