NA3HL Gongshow Flow of the Month winner for January announced
February 1, 2013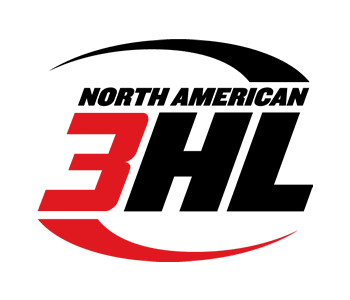 The North American 3 Hockey League (NA3HL) announced its Gongshow Flow of the Month winner for January 2013. This month's award goes to NA3HL player Kenny Simmons of the Michigan Mountain Cats. Honorable mentions included: Dallas Szustak and Kyle Gonzalez from Cleveland Jr. Lumberjacks.
Simmons, who is a 19-year-old defenseman for the Michigan Mountain Cats from Interlochen, Michigan, is a solid presence on the blueline for the Cats. In 27 games with the Cats this season he has three points (2 goals, 1 assist)
Simmons played his first four games of the season with the Flint Jr. Generals in the NA3HL.
Simmons not only has some sweet flow, but best of all, he KNOWS he has sweet flow. On this twitter page, he remarks "I have flawless flow, style and steeze." All that is true taking one look at Simmon's flow. His helmet doesn't stand a chance against it as it flows freely out of every conceivable end. It is feathered, lethal and the hairdryer has to work overtime, all signs of some serious hockey flow.
With just about a month remaining in the NA3HL regular season, we embark on one of our favorite times of the year… playoff flow. In order to have good flow for the playoffs, the process must start in February. All of the NA3HL players may even want to show their flow off at the NA3HL Showcase taking place in Troy, Michigan from February 17-20. By now, player's flow should be in full effect and February should create some great styles we look forward to seeing.
To enter the contest for the month of February, submit your best #Flow of the Month pictures by February 28th to @NA3HL and @GongshowGear. Two winners will be announced on March 1st. Winners will receive a Gongshow Gear hat.
Gongshow is the exclusive sponsor of the Flow of the Month promotion exclusively on the NA3HL and Gongshow Twitter sites. Fans and players alike are encouraged to submit photos of their best 'hockey hair' or 'flow' via Twitter by the end of every month during the regular season.