Toledo captain has much to Crowe about
February 4, 2013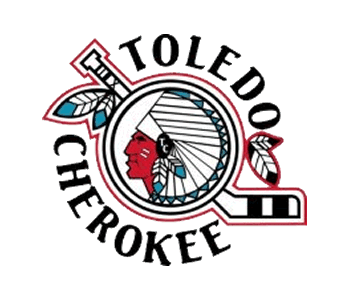 By Matt Mackinder
Connor Crowe is a rare breed.
The majority of players that advance to the North American Hockey League or college hockey do so once their first North American 3 Hockey League season is complete, but Crowe came into this year with the Toledo Cherokee already with a commitment to Division III Wentworth Institute of Technology already secured.
At Wentworth, he'll play alongside his older brother, Kevin.
Connor Crowe played for the North American Prospects Hockey League's New Jersey Jr. Titans 18U team last season, while Kevin is a sophomore at WIT and also played in the NAHL with the St. Louis Bandits.
The younger Crowe, a 19-year-old from Galloway, N.J., is also the first NAPHL player to lace up the skates with the Cherokee.
Named Toledo's captain recently, Crowe sits third in team scoring with 27 points in 36 games – a statistic that continues to amaze Crowe himself.
"Going into the season, I did not expect to be one my team's leading scorers at this point," Crowe said. "It's a great feeling, but I still feel that there is plenty of room for improvement. For the last part of the season, I really want to try to step up my game. I feel as a team, this is the time we all need to start playing our best hockey heading into the playoff stretch."
Crowe added that this season in the NA3HL has helped develop his game to where he feels he's more than ready to make the jump to college hockey.
"Playing juniors this season has significantly helped me increase my game speed," said Crowe. "It's helped me to make faster and better decisions on the ice. Most importantly, it's helped me to mature on and off the ice. These things I feel will help me when playing college hockey next year. The NA3 has been a nice surprise to me this year. I didn't know much about it before coming to Toledo, but I see now that it's a solid league with some really good teams."
And with the 'C' attached to his jersey for the past couple months, Crowe takes that all in stride.
"Any time a coach puts a letter on your jersey, you will obviously take it as a compliment to your game and your character, but I always felt that you don't need a letter on your jersey to be a leader on your team," explained Crowe. "So really, the only difference in my leadership style is that I take a little more charge in the locker room, but the way I play my game hasn't changed."
What has changed was coaches early in the season for Toledo, but the Cherokee's on-ice product has also changed as the team has emerged as an eye-opener in the East Division.
"Being as young as we are, I feel we have surprised a lot of people in the league with some of our success," said Crowe. "That being said, there's not a doubt in my mind that we could be doing better and that we will do better.
"The coaching change this year came as a surprise to all of us, but we tried to take it as a positive. Coach Kenny (Miller) has been around the game for a while and he's a great coach who knows his hockey."
Soon enough, Toledo should also know the NA3HL playoffs.