Jr. Blues Jablin to spend remainder of season in the NAHL
February 7, 2013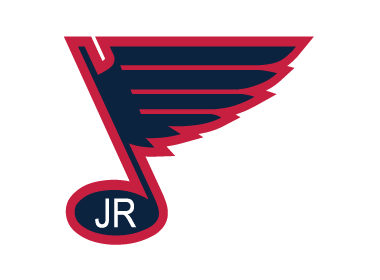 St. Louis Jr. Blues forward Trace Jablin has moved to the NAHL's Odessa Jackalopes for the remainder of the 2012-13 season. Jablin, a 1994 birth year, skated with several NAHL teams this year.
After a strong rookie year for the Jr. Blues in 2011-12, Jablin was looking to make the move up this year. Head Coach J.P. Beilsten said, "Trace has the skill to play in that league, what he lacked at the beginning of the year was the strength and grit to stay. But this year, especially in the last month, Trace has played with a chip and has been much more physical. He is learning what he needs to do to be a player at that level and he showed it here. He absolutely deserves this chance to prove himself."
Jablin had a couple of options to finish in the NAHL this year and he chose to head south to Odessa. Jablin said, "I wanted to go to the team that I thought I could help the most and have a better opportunity to play right away." He continued, "I am looking at this like it is a 17 game tryout for next year and I'm excited for the chance to prove myself at that level. I learned a lot over the last couple of years, a big lesson was that I need to compete and battle every shift. If I want to succeed in the NAHL, then I'll have to continue to do those little things."