Jets forward Shreve signs NAHL tender
February 7, 2013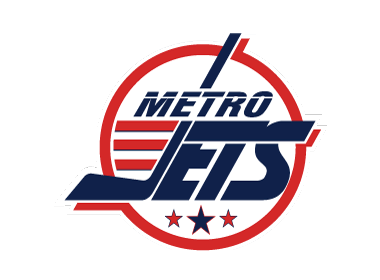 By Matt Mackinder
Kyle Shreve has played for three different teams this season at three different levels, but somewhere along the way, he made an impact and earned an opportunity to move up (again) to the North American Hockey League next year.
Shreve, an 18-year-old forward from Wixom, signed a tender agreement on Wednesday with the Springfield (Ill.) Jr. Blues of the NAHL.
A tender is a contract of sorts that a player signs announcing his intentions to play for that particular NAHL team and that NAHL team only. Once a player signs a tender with an NAHL team, his playing rights belong to that team within the NAHL and he may not be recruited by any other NAHL team.
Starting the 2012-13 season with the NAHL's Michigan Warriors, Shreve then came to the Metro Jets of the North American 3 Hockey League before playing for the Belle Tire Midget Major AAA team and eventually finding his way back to the Jets.
"From what I hear, the Springfield organization is a great organization that runs things the right way and is loyal to its players," Shreve said. "This is a great opportunity and I hope I fit in well and can contribute immediately."
This year with the Jets, Shreve has posted five goals and eight points in 11 games. He said three of his coaches this year have contributed immensely to his development.
"(Belle Tire coach) Chris Coury, (Jets' head coach) Jason Cirone and (Jets' assistant coach) Randy Wilson have all been very important in giving me this opportunity, especially Randy," said Shreve. "It's always great as a player when you have three coaches that have a lot of connections in the hockey world pulling for you and I'm very thankful for that.
"I think that there is a lot to work on before next season. I think the biggest part is adjusting to the size of the players and the speed of the game so I think that working on my speed and strength are key."
Cirone feels Shreve will have no problem making an impact with the Jr. Blues.
"Kyle is a power forward who works extremely hard," said Cirone. "He loves to hit and doesn't mind getting hit. I think he's a perfect fit for what Springfield is trying to build."
With about five weeks left in the NA3HL season, the Jets are aiming to make a run and qualify for the league playoffs. Shreve knows what needs to be done to extend the Jets' season.
"I think we know what we need to do," said Shreve. "We're working hard every day at practice and Coach Cirone makes sure we are prepared every day for our next game. "I don't think anybody is happy with our record, but at the same time, I think this is a great group of guys and we come to work hard every practice and game.
The easy part is talking about it – now we need to put it together and show why we belong in the playoffs."