Clouston brings strong bloodlines to Mountain Cats
February 8, 2013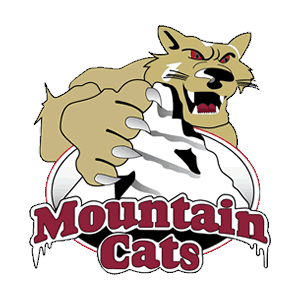 By Matt Mackinder
Vaughn Clouston has been around hockey his whole life, so it only made sense for him to start playing the game at a very young age in suburban Detroit. This season, Clouston has enjoyed a solid rookie season for the Michigan Mountain Cats after starting out with a AA team and then moving to AAA.
Yes, a whirlwind for sure.
"At the beginning on this year, I was rostered with the Mt. Clemens Wolves Midget AA team and then I was skating with the Little Caesar's Midget Major AAA when they gave my contact to Akil Adams, the coach of the Belle Tire AAA Selects," explained Clouston. "Things there just didn't work out, so after that, I contacted the Mountain Cats and they decided to give me a tryout. And now, here I am."
Clouston's uncle, Bobby, coaches the University of Michigan-Dearborn ACHA squad after playing 10 years of pro hockey and his grandfather, Bob, was involved in hockey at many levels for many years.
"My uncle played pro hockey in the minors for years, so growing up in a hockey family, naturally when I started walking, my family got me a pair of skates and my grandfather took me to the local rink (John Lindell Ice Arena in Royal Oak, Mich.) and taught me how to skate," Clouston said. "Ever since then, I've loved every second of the sport. I play every game in the memory of my grandfather.
"My uncle has also influenced me a lot. He helps me with all the little bumps along the way because he has been through it all on his way to pro hockey. My uncle probably has the largest influence on me when it comes to the sport of hockey."
A 17-year-old from Washington, Mich., Clouston has potted four goals in 23 games this season with the Mountain Cats. More than stats, he said this year has been "a great experience for me in my hockey life as well as my personal life."
"On a personal level, this season has been one of the most fun seasons I've ever had," said Clouston. "The long bus trips, the hotels and the weekly practices all add up to be a great experience for me. My role on the Mountain Cats is to be a grinder and occasionally, a goal scorer. On this team, everybody gets along great and we are all focused on winning. We would have liked to do better earlier in the year, but we still feel we can make the playoffs."
Team goals the obvious first priority, Clouston admits he thinks occasionally about his individual career after this season.
"This year has been about development," said Clouston. "I am going to continue to work hard so hopefully next year, I will be able to play in the NAHL. Next year, I will be out of high school, so it will make it easier to move away to play in the NAHL or other junior leagues."