B2 Networks launches NAHLTV
January 6, 2009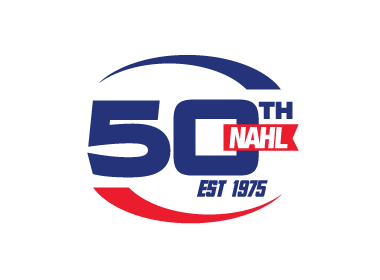 B2 Networks has announced the official launch of NAHLTV as the newest addition to the growing lineup of channels available on B2CableTV.com, a free 24-hour cable-style network dedicated to broadcasting sports and entertainment to viewers worldwide. Due to the league's geographical diversity, NAHLTV will allow fans to follow teams and players with unprecedented access.

"We're excited to be a part of B2's ever-evolving innovations as it relates to Internet broadcasting, and NAHLTV is no exception," said NAHL commissioner Mark Frankenfeld. "This is a tremendous opportunity to bring our league even more exposure to our fans, scouts and players' friends and family."

As the NAHL has grown from Ohio to Alaska, many fans are not able to view top prospects or teams on a consistent basis. The launching of NAHLTV brings a new level of exposure for the league as all teams and special events can be viewed exactly as previously broadcast on B2 Networks. To access NAHLTV visit www.B2CableTV.com and click on the tab labeled "Hockey." Viewers will need a high-speed Internet connection and a current version of Microsoft Windows Media Player to watch the Network. All events on NAHLTV are free of cost and are available 24 hours a day.

"NAHLTV is a great addition to the lineup of channels on B2CableTV.com," said B2 Networks senior vice president Bruce LeVine. "As the NAHL continues to add players and locations, NAHLTV will provide a portal for all of the league's fans to keep current on big news and great moments."

B2 Networks is a premier provider of reliable and secure international television and pay-per-view broadcasting systems. B2's installed technologies and worldwide network of arenas, stadiums, local venues and data centers are currently in use to distribute live sports and events to personal computers, television screens, mobile devices and commercial venues around the world. Working with professional sports leagues, teams, NCAA and NAIA conferences and member institutions, B2 Networks has established itself as a leader in innovative global direct to home, mobile and television broadcasting. For the B2 Networks' Programming Guide visit www.b2tv.com or for free video access to entertainment and sports programming access www.b2cabletv.com.
The North American Hockey League, the only USA Hockey-sanctioned Tier II league boasting 19 teams from across the country, including the esteemed USA Hockey National Team Development Program, prides itself on the social maturity and skill development of student-athletes ages 16-20 with aspirations of advancing to collegiate and/or professional hockey.