Cleveland newcomer Gonzalez an NA3HL veteran, leader
February 14, 2013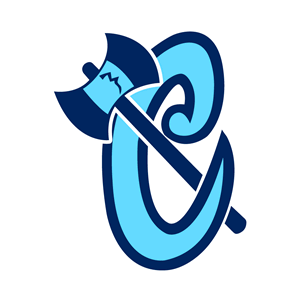 By Matt Mackinder
Kyle Gonzalez has been to California to Chicago to Iowa to Ohio all in the past 12 months.
Such is life in junior hockey and the North American 3 Hockey League.
A California native, Gonzalez skated for the Chicago Hitmen last season and when that organization ceased operations at the end of the 2011-12 campaign, he started to look around for a new team for this year.
Enter the North Iowa Bulls, where Gonzalez put up seven assists and a plus-19 rating in 24 games before getting called into Bulls' coach Todd Sanden's office.
"Coach Sanden basically told me that they were getting some NAHL drop-offs back to the team and as a '94, I needed to play and he was honest in telling me that he didn't see me playing more than I already was," said Gonzalez. "He went on to tell me that Cleveland was interested and needed a defenseman and thought I would fit in there. So I accepted the trade to the Jr. Lumberjacks (on Jan. 18) after doing a little research on the team and from what I learned, it was a very easy decision.
"Once I got to Cleveland, the coaches and the guys welcomed me and we were laughing and joking around in the locker room the first day. It was a great feeling and I felt like I knew these guys for years. We have a great group of guys and it's awesome to be a part of something special where we can contend for a championship."
In just eight games in Cleveland, Gonzalez has a goal and 12 points, along with a plus-19 rating, making him a combined plus-34 on the season. He said coming to Cleveland and playing the same style of game the team plays has been a positive change to his career.
"I like to think offensively as a defenseman and (Cleveland assistant) Coach (Jack) Behan gives me a rough time about it, but I've always kind of taken pride in my plus/minus," said Gonzalez. "I just want to start the play and this year, I've been fortunate to be on the ice when a teammate scores. Last year, I was usually the fourth man in the offensive zone and this year, I feel like I've been improving on my d-zone coverage. I know the NAHL guys like defensemen they can trust and I think I am that player."
Gonzalez has aspirations to skate in the NAHL next year and if he does, it will cap and long and arduous journey that saw him leave his Chino Hills, Calif., home at 16 to play AAA hockey for the Wenatchee Wild.
"Growing up playing for the Anaheim Jr. Ducks' AAA organization, we would play in tournaments in the Midwest and people would laugh at us because we were a hockey team from California," said Gonzalez. "No one took us seriously, but as the years have gone by, California has been producing a lot of high-end talent, even NHL draft picks and a bunch of guys in college. There are a lot more rinks being built in California and the level of players coming out of California is only getting better and better."
Being on his own for the better part of the last two years has also helped shape Gonzalez on and off the ice.
"Living away from home makes you grow up quickly, that's for sure," said Gonzalez. "You learn to think about the small things, like doing laundry or getting the oil changed in your car. I think making decisions like this on your own with no one looking over your shoulder helps mature you faster and that's truly a benefit we have as hockey players."
Having already clinched a playoff berth and just a few wins away from winning the East Division outright, one might think the Jr. Lumberjacks would ease their foot off the gas pedal a tad.
Not so, said Gonzalez.
"We're in first place and we want to keep the wins coming and the momentum going," Gonzalez said. "What counts the most is how well you're playing in March and we want to go into the playoffs as a red-hot team. We want to keep it going and see if we can get all the way to nationals.
"I believe in what we're doing here and to be successful and accomplish what we set out to do, we just have to keep doing what we've been doing. It's what got us here in the first place and what's going to keep us playing this season."