NA3HL Showcase nears its conclusion
February 20, 2013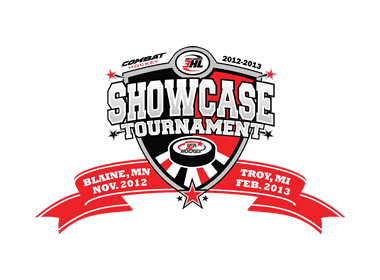 The NA3HL Showcase enters its 4th and final day on Wednesday after a competitive Day 3 on Tuesday. Day 3 featured some high scoring games and saw a few of the division leaders put to the test.
The NA3HL is also pleased to report that Twin City Steel defenseman Tom Monteiro, who was cut in the neck by a skate back on Sunday, was discharged from the hospital on Wednesday afternoon and is headed back home to the Twin Cities area.
Click here for the NA3HL scoreboard
View all the NA3HL Showcase game live on FASTHockey
Here is a look back at Day 3:
Toledo 6 vs. Quad City 3 - Jordan Fogarty scored twice and Ben Torchia, Jordan Prewitt, Blake Podgorski and Brandon Layman had goals for Toledo as they jumped out to a 5-0 lead and never looked back in a 6-3 win over Quad City. Easton Halbert, DJ Mussey and Peter Coppola scored for the Flames.
North Iowa 3 vs. Battle Creek 0 – The Revolution gave the Bulls everything they could handle, but a 48-20 shots advantage would be too much as the Bulls shutout the Revs, 3-0. Bryan Broders, Brandon Anderson and Jake Johnson scored for North Iowa. Jackson Steltmann made 45 saves in the loss.
Metro 3 vs. Queen City 0 – Goaltender Riley Corbin made 31 saves for a 3-0 shutout as Metro beat Queen City. Kyle Shreve, Thomas Evans and Mike Gambino scored for the Jets. Alec Rounds made 23 saves in the loss.
Peoria 7 vs. Twin City 2 – Brendan Murphy scored twice and Kevin Piskie had three points as the Mustangs beat the Steel, 7-2. The Mustangs jumped out to a 4-0 lead on two goals from Murphy and others from Clayton Layne and Alex Turin. Connor Millard, Kevin Piskie and Lynden Fields added the others. Tom Bartel and Nick Cerrato scored for Twin City
Granite City 4 vs. Three Rivers 3 (OT) – Roy Grandov scored the overtime-winning goal as Granite City edged Three Rivers. The Vengeance led 3-1 at one point with goals from Kevin Kenny and two from Alex Berardinelli. Granite City stormed back to tie the game in regulation with goals from Aidan Verbeke, Blayne Ellson and Alex Koopmeiners.
Cleveland 10 vs. Breezy Point 1 – Cleveland jumped out a 5-0 lead in the 1st period and never looked back in a 10-1 over the North Stars. Nick Balavich and Cameron Dimmitt had two goals each and Scott Cuthrell, Ryan Wandzel, Jeff Monfils, Andrew Mitch, Louis Sawchik and Jared Johnson also scored for Cleveland.
St. Louis 3 vs. Minnesota 1 – Brycon Johnson scored two, 3rd period goals to break a 1-1 deadlock in the 3rd period to lead St. Louis to a 3-1 win over the Flying Aces. Victor Gortz had the other St. Louis goal, while Alec Brandup scored the lone goal for Minnesota.
Flint 3 vs. Alexandria 1 – Flint scored three, 2nd period goals on their way to a 3-1 win. Eric Jones, Nicholas Goettel and Nicholas Gnagni scored for the Jr. Generals, while Ian Ecklund scored the lone goal for the Blizzard. Anders Franke made 34 saves in the win for Flint.