Cleveland, NA3HL vet Valencia off to UMass-Dartmouth
February 27, 2013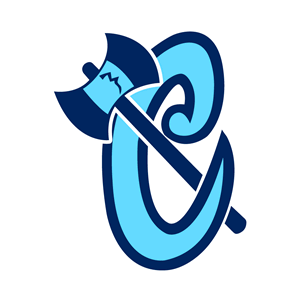 By Matt Mackinder
Dominic Valencia has been in the North American 3 Hockey League long enough to know that hard work means results.
Scouts pay attention to the hard-working players and due to Valencia's knack for such a work ethic, he is getting the opportunity to further his hockey and academic career next season at the University of Massachusetts-Dartmouth, a Division III school.
Valencia, a forward for the Cleveland Jr. Lumberjacks, is pretty elated, yet humble about the prospect of heading east this fall.
"The opportunity to attend UMass-Dartmouth came about while I was playing out east earlier this season," said Valencia, a 20-year-old St. Louis native. "I stayed in contact and fortunately, the coach (John Rolli) at Dartmouth was accepting and excited for my move to Cleveland due to the style of play the NA3HL brings to the table. Coach (Bob) Jacobson and Coach (Jack) Behan are both very supportive and have been helpful in my achieving this goal as well. As for college hockey, I expect it to be a big step, but I feel from my experiences in junior hockey on and off the ice that I am prepared to make this step and help the team in any way possible."
Valencia began his NA3HL career in 2009 with his hometown St. Louis Jr. Blues where he played for Behan and won a national championship that season. The fact Behan is now with the Jr. Jacks only helped his decision to come to Cleveland this past December.
"I would up playing in Cleveland this season because after my journey in the NAHL last year (with the Fresno Monsters), I went out east to try to get a chance to play in front of Division III schools on the East Coast," Valencia explained. "When I came home for Christmas, I had heard about Coach Behan coaching in Cleveland. I saw the opportunity to come try to win a championship in my last year playing for one of the best coaches in junior hockey history and to play for an organization that has been doing it the right way for so many years with Coach Jacobson.
"In my eyes, Cleveland is successful because Coach Jacobson is very keen on developing his players for the next level and not just focusing on winning. The organization's main focus is to move players on and I think that winning comes along with doing things the right way."
In fact, Valencia sees many similarities between his current team and his former team.
"To me, the Cleveland Jr. Lumberjacks and the St. Louis Jr. Blues are two of the most respected franchises in the league with regards to player development and moving players on to the next level of hockey," said Valencia. "Not only do these organizations advance many players to the NAHL as well as other leagues and college hockey, but they both do things the right way and are always able to be successful in the standings. I am still a Jr. Blues fan to this day, except for when we play them, and that organization, as well as this one, will always hold a place in my heart.
"Overall, the Jr. Lumberjacks' organization as well as the NA3HL have both proven to be a stepping-stone in my development on and off the ice. Playing in St. Louis, I was able to prepare for my season in the NA and learned the well-needed basics to life as a junior hockey player. The Jr. Lumberjacks are now doing the same, but preparing me for my next phase of college hockey on and off the ice."
Seeing what the NAHL had to offer was an eye-opening experience last year with the Monsters and to be able to spend a season in California was one Valencia "will never forget."
"Being away from home was difficult at first, but I quickly fell in love with the West Coast as well as the team and its facilities," Valencia said. "Playing in front of almost 4,000 people almost every game, as well as experiencing environments like Wenatchee and Fairbanks for road games was something very special that I will carry on with me forever."
Showing a down-to-Earth personality, Valencia said the NA3HL playoffs are his No. 1 priority, but he can't help but get giddy about his freshman year of college.
"Right now, my short-term goals are to help this team reach its goal of winning the division and go into the playoffs strong," said Valencia. "My long-term goals are to be completely prepared for NCAA hockey and to make sure I look back on my junior career to help me in my transition."