NA3HL is a developing place to be
March 4, 2013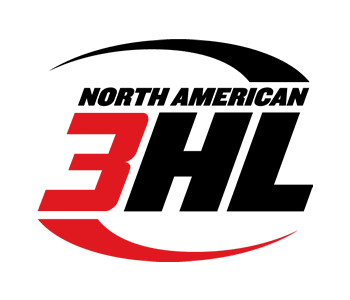 By Randy Russon
It's a level below the North American Hockey League. And while the North American 3 Hockey League is as good as it will get for some players, many others have used it to advance their careers.
As an example, Flint Jr. Generals of the NA3HL have moved a plethora of high performers to the NAHL and beyond.
Flint is where 1991 birth year goalie Robert Tadazak developed before moving up to the NAHL and parlaying a strong season with the Michigan Warriors in 2010-2011 to a Division 1, National Collegiate Athletic Association commitment from Army. Tadazak is now in his second season at West Point, tending twine for the Army Black Knights of the Atlantic Hockey Association.
The Jr. Generals and the NA3HL also produced 1993 birth year goalie Ben Myers, who is enjoying a solid rookie season in the NAHL with Corpus Christi IceRays. Myers, who began the 2012-2013 season in the NAHL with Minot Minotauros, has put up good numbers since being dealt to Corpus Christi: 10-8-0 record, .913 save percentage and 2.89 goals against average.
Cleveland Lumberjacks are another NA3HL team that has moved numerous players on, including 1991 birth year forward Adam Chapie, who is now a Division 1 rookie with UMass-Lowell River Hawks of Hockey East after developing in the NAHL with the erstwhile New Mexico Mustangs for two seasons.
In fact, another Cleveland player recently secured an NCAA commitment for the 2013-2014 season. 1992 birth year forward Dominic Valencia, who spent considerable time in the NAHL before opting to return to the NA3HL as a 20-year old this season, is off to UMass-Dartmouth, which is a better-than-average Division 3 program.
The NA3HL has also proven to be a good training ground for 1996 birth year goalie Alex Nedeljkovic of the Plymouth Whalers of the Ontario Hockey League.
Nedeljkovic began the current season in the NA3HL with the Detroit area Metro Jets where he compiled a 5-3-0 record, 2.49 goals against average and .935 save percentage before being promoted to the OHL and Plymouth. Since joining the OHL Whalers, Nedeljkovic has sparkled with a 13-2-1 record, .2.38 goals against average and .923 save percentage.
Plymouth coach-general manager Mike Vellucci has not hesitated to use the NA3HL as a farm system for draft picks and top prospects. When Plymouth promoted Nedeljkovic from Metro earlier this season, the Whalers sent 1995 birth year goalie Riley Corbin to the Jets in return.
Vellucci, one of the winningest coaches in OHL history, has been quick to praise the 17-team NA3HL as a good place for players to develop with many quality coaches in place, including Metro's Jason Cirone.
Bruno Bragagnolo, coach-general manager of the NAHL's Soo Eagles, also respects the NA3HL as a development league.
North Iowa Bulls of the NA3HL is where Bragagnolo recently dispatched Matthew Fosdick, a hulking 6-2, 220 pound, 1994 birth year defenceman. Bragagnolo used Fosdick in a couple of NAHL games with the Eagles this season before tendering him for 2013-2014 and assigning him to North Iowa.
"We really like Fosdick and we expect that he is going to come in and play for us next season," said Bragagnolo. "We like him enough to have tendered him and North Iowa is a good place for him to develop."
Fosdick, who also saw brief NAHL service with the Coulee Region Chill as a 17-year old during the 2011-2012 season, is an example of a later-developing player who needs time to work on his game at the NA3HL level, said Bragagnolo.