NAHL, 3HL grad Oleksy scores first NHL goal
March 11, 2013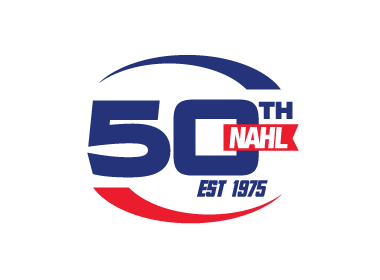 By Chris Gordon
In Sunday's game between the New York Rangers and Washington Capitals, number 61 netted the game's first goal. That's not surprising: Rick Nash is an elite player. But it wasn't New York's number 61; it was Washington's Steve Oleksy.
Oleksy played three years in the NA3HL (then CSHL) with the Metro Jets from 2002-05. A season later, he played in the NAHL for the Traverse City North Stars. He earned a college commitment while playing in the NAHL and he had just a few years playing college hockey at Lake Superior State and a bunch of ECHL games to his name. Now, he's got four points in four National Hockey League games. His goal on Sunday was the first of his NHL career.
"I don't score a lot of goals so every one's nice," Oleksy said after the game. "I don't really know what to say. I'm just kind of the kid living the dream right now."
With Jason Chimera controlling the puck behind the goal line, the forward fired a pass to Oleksy, who was waiting at the blue line. The big D-man bombed a shot from the point that went through traffic (a falling Joel Ward) and fooled Rangers goalie Martin Biron. It was the only Capitals marker in an otherwise lazy 4-1 loss.
Oleksy got the call from Hershey due to a banged-up Capitals blueline. Head Coach Adam Oates prefers his players to play on their natural side, so the right-handed Oleksy had an opening to fill with the absence of Mike Green, battling a persistent groin injury. Speaking of Green, it took the former Norris Trophy finalist 26 games to reach four career points, per Adam Vingan. Oleksy has done it in four. I have no idea what the stat means– maybe nothing– but there you go. The Caps seem to like something about him, signing him to a three-year, two-way deal for the call-up.
"It's been a whirlwind," said Oleksy of the past week. "Everything kind of happened fast. I still haven't got a good chance to settle in here, I just threw my stuff inside the door."
Oleksy has heretofore bounced around the minors during his professional career, playing for notable squads such as the Los Vegas Wranglers (ECHL), Toledo Walleye (ECHL), Port Huron Icehawks (IHL), Idaho Steelheads (ECHL), Lake Erie Monsters (AHL), Bridgeport Sound Tigers (AHL), Hershey Bears and now the Washington Capitals.
The Michigan native said his time during the NHL lockout with Hershey was helpful for his game thanks to the presence of Washington's coaching staff. He was mentored by former Caps great Calle Johansson, now the team's assistant coach, who altered Oleksy's game and changed the curve of his stick. Now that he's in Washington, Oleksy feels he has support behind him and that the organization believes in him.
Said Oleksy: "Any hockey player will tell you it's all about opportunity, and they've given me one."