Successful regular season has Jacks eyeing post season success
March 14, 2013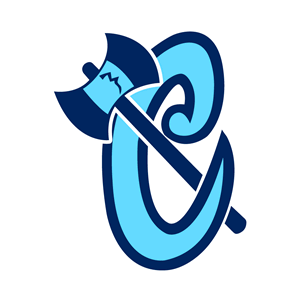 By Matt Mackinder
With all the success the Cleveland Jr. Lumberjacks have achieved over the years, it's hard to believe this season was their first East Division championship.
Cleveland set franchise records for wins (38) and total points (76) while finishing 18 points ahead of second-place Three Rivers in the standings.
"Taking care of our own division was always our first goal from day one," said Cleveland captain Fred West. "It feels great to get that done."
Over the course of the season, West committed to NCAA Division III St. Olaf College and fellow forward Dominic Valencia gave the nod to D-III Massachusetts-Dartmouth. Forwards Mike Palasics (Topeka RoadRunners) and Nick Balavich (Brookings Blizzard) also inked NAHL tenders during the season as Cleveland continues to send players to the next level.
On the ice, the Jr. Lumberjacks reeled off two separate seven-game winning streaks, as well as an eight-game streak and an incredible 11-game run.
"This season has been great," said Cleveland forward Andrew Mitch. "We have good group of guys with a lot of talent and our division has been very competitive, so winning the East is a big accomplishment. The highlight that stands out the most to me is the Troy showcase and our victory over St. Louis. It showed us how good of a team we really are and that was also the game that we clinched our division."
"Clinching the East Division was definitely one of our goals from the beginning of the year," added defenseman Pat Smith. "We have reached that goal and now it's moving on the next one. I think we are ready to take it to any team we face in the playoffs."
Rookie forward Scott Cuthrell led the NA3HL in goals (47) and points (88) and also finished a mind-boggling plus-48 on the season.
"Scotty Cuthrell really stepped up his game the second half of the season by being our top forward and he works hard on and off the ice," noted Smith.
Mitch and West said Cuthrell was an easy choice for the most improved player, but other names also come to mind.
"All of the guys on our team have really stepped up and filled the roles that needed to be filled," said West. "Joe Moza has really stepped up this last month playing almost every game in net after Dave Heflin got injured in Troy. He's been playing great and the team has complete confidence in him."
"Mike Palasics and Jared Johnson have impressed me a lot, both are playing well and are extremely hard workers," added Mitch. "They both know their roles on the team and give their best for each guy on our team."
This Friday night, Cleveland opens the East Division playoffs against the Toledo Cherokee, a team they beat in four out of five meetings this season.
"Toledo is a very formidable opponent and has a lot of skilled players," said Cleveland coach Bob Jacobson. "They are not a team to be taken lightly and I know we'll be focused and ready to go come Friday night."
The players are confident heading into the postseason.
"Everyone is really excited because the playoffs are a fun time," said Mitch. "We have had some good games against Toledo this season, so it should be a fun series to watch and be a part of. We can't overlook anyone and we have to go into each game as if it's our last. If we play our game, we'll be a really tough team to beat."
"Toledo gave us a couple of good games this year, but we are ready for the challenge," Smith said. "I know everyone on our team has the same goals and that's to make it as far as possible this season. We aren't going to stop until we have completed these goals."
"I expect the series with Toledo to be a battle," added West. "They work hard from start to finish and we're going to have to play well. We want to get to Chicago to have a chance to play for the championship.
"I fully expect our team to be ready to go."
ALUMNI UPDATE
Two former Jr. Jacks made headlines this year in the college hockey realm.
Forward Adam Chapie, an Oxford, Mich., native who skated in Cleveland from 2009-10, played a regular shift at NCAA Division I Massachusetts-Lowell and was part of the regular season Hockey East champions.
In his stint with Cleveland, Chapie scored 30 goals and 69 points in '09-10 before recording five assists in six games at the start of the 2010-11 season. He played the rest of that season and the following 2011-12 year in the NAHL with the New Mexico Mustangs, piling up 91 points in 118 games.
This season with the River Hawks, Chapie scored four goals in 28 games.
At the NCAA Division III level, goalie Alex Larson, who played for the Jr. Jacks from 2010-12, was named the ECAC Northeast Goaltender of the Year.
This year as a freshman at Nichols College, a Division III school in Dudley, Mass., Larson posted a 10-7-1 record with a .932 save percentage, a 2.02 goals-against average and a pair of shutouts.
In Cleveland, the 20-year-old from Madison, Ala., went 16-6-0 with a 2,96 GAA and a .917 save percentage with three shutouts in 2010-11 and last season, was 13-5-3 along with a 2.17 GAA and a .938 save percentage and three more shutouts.