Cleveland punches ticket to Silver Cup with sweep of Toledo
March 20, 2013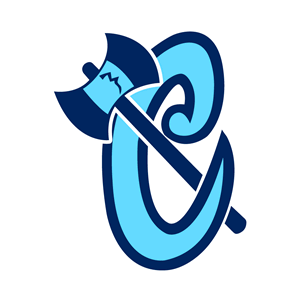 Toledo 1 @ Cleveland 10 (Cleveland wins best of five series, 3-0)
The Cleveland Jr. Lumberjacks became the third team to punch their ticket to the NA3HL Silver Cup Tournament after a 10-1 win over the Toledo Cherokee on Tuesday night. Cleveland swept the best of five series, 3-0.
It didn't take Cleveland long to put themselves on the scoreboard. It was a total team effort that shut down the Cherokee and pressured throughout.
It was the line of Jared Johnson, Toms Taurins and Bo Zinner who were key all night and started things with constant pressure drawing a Toledo penalty. Cameron Dimmitt made the Cherokee pay with a snipe on the power play with Fred West and Andrew Sprouse assisting. Moments later Bo Zinner and Jared Johnson made a great cycling play and hit Toms Taurins in front who made no mistake to make it 2-0. Louie Sawchick then made it 3-0 as he stole the puck behind the net, walked in front and outwaited the goaltender for the unassisted goal.
The second period started with a bang as Pat Smith dumped the puck in and Mike Palasics beat the Toledo defense and top shelved a one timer for a 4-0 lead just 7 seconds into the period. The Johnson line produced again on a perfect 3 on 2 play with Zinner scoring and Johnson and Taurins assisting. It was Nick Balavich, Scott Cuthrell and Andrew Mitch converting on a fast break with Mitch tapping in the perfect feed from Cuthrell. Moments later, shorthanded Andrew Sprouse set Cuthrell in who found Mitch back door for another tap in goal. Jared Johnson then scored with Toms Taurins assisting as the Jacks were leading 8-0 with half the game yet to be played. Dallas Szustak scored a power play goal with Fred West and Mike Palasics assisting making it 9-0 after two periods.
The third was more of the same as Szustak scored his second of the night this time while shorthanded with Kyle Gonzalez and Mike Palasics assisting. The Jacks then tried to run out the remaining 18 minutes but couldn't keep their shutout as Toledo scored with 6 minutes remaining. The Jacks scored 2 power play goals and 2 shorthanded goals in the contest. Joe Moza held them scoreless on 19 shots in the first two periods and Nick Danczak made 9 saves allowing 1 goal in the third.
The series sweep enabled the Jacks to prepare for the NA3HL Silver Cup Championship next week in Illinois. Coach Bob Jacobson remarked… "I'm pleased with the results these past 5 days but were aren't going to be satisfied with just these wins. We want to represent our Division well in the Silver Cup and prove our standing in the league."