NA3HL Champion Bulls begin National Championship quest
April 3, 2013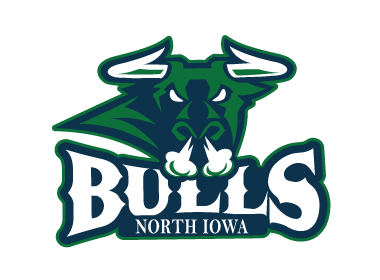 The North American 3 Hockey League (NA3HL) Silver Cup Champion North Iowa Bulls have more work to do. Fresh off of capturing their first Silver Cup Championship last weekend in Geneva, Illinois, the Bulls now will represent the NA3HL at the USA Hockey Tier III Junior Hockey National Championships beginning April 4th in the Rochester, Minnesota.
Head coach Todd Sanden believes his team has a great chance to show well at Nationals and that the group remains a confident one. "I thought we played really well at the Silver Cup particularly in the title game. I thought we played better as the event went on and we hope to do the same in Rochester. I think one of the keys for us is a good, fast start like we had in the Championship game. The NA3HL gets you prepared to play at the highest level, so we will be ready to go. We are relaxed, prepared and are confident that we are going to go there and play well."
If the Silver Cup was any indication of how good the Bulls are, they could be in very good position to contend for the title. "We had high expectations at the beginning of the year," said forward Patrick Sivets of the Bulls' chances. "Hopefully we can come out on top again."
The Bulls won all six of their playoff games this season and haven't lost a game since February 24th. The Bulls finished the regular season as the #1 offense in the NA3HL, averaging over six goals per game.
Here is the Bulls round-robin schedule at Nationals (all times cental):
Game #1 - Thursday, April 4th @ 1PM vs. New Hampshire Jr. Monarchs
Game #2 - Friday, April 5th @ 10AM vs. Bellingham Blazers
Game #3 - Saturday, April 6th @7PM vs. Twin Cities Northern Lights
Depending on how the Bulls fare in their first three games, they would have the opportunity to play Sunday, April 7th in a semi-final game (time TBA) and then if they are victorious in that game, would play for the National Championship on Monday, April 8th @12 Noon.
Stay tuned to na3hl.com for all tournament and game updates as we follow the Bulls on the road to the National Championship.
Click here for the official USA Hockey website for the tournament
Watch all the Nationals games live on FASTHockey