NA3HL announces Top Prospect Tournament rosters and schedule
April 18, 2013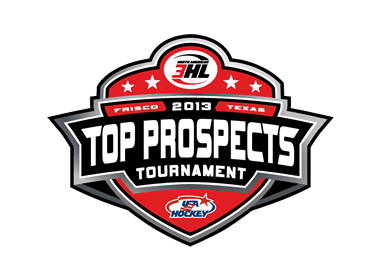 The North American 3 Hockey League (NA3HL) has announced the rosters for next month's 2013 NA3HL Top Prospects Tournament, presented by Easton, which will be held from May 11-13 at the Dr Pepper StarCenter in Frisco, Texas.
The NA3HL Top Prospects Tournament is played in conjunction with the North American Hockey League's (NAHL) Robertson Cup National Championship Tournament, which features each of the four divisional playoff champions from the NAHL competing for the USA Hockey Tier II Junior National Championship, along with the North American Prospects Hockey League's (NAPHL) Top Prospects Tournament, which will feature 80 top players from the NAPHL's 18U Division.
The event has quickly become one of the most highly-scouted events of its kind. Last season, over 100 junior, NCAA and NHL scouts attended the combined event.
At the event, four teams representing four regions of the NA3HL – Michigan, Midwest, Minnesota and Ohio - will each play four games. Each team consists of a 20-man roster (12 forwards, 6 defensemen and 2 goalies) as chosen by the NA3HL Top Prospects Tournament Selection Committee as nominated by the league's 17 head coaches. All junior eligible NA3HL players with 1993 birthdays or later are eligible to participate in the Top Prospects Tournament.
2013 NA3HL Top Prospects Schedule
May 11th: 12:00pm – Team Michigan vs. Team Ohio; 2:00pm – Team Midwest vs. Team Minnesota
May 12th: 8:00am – Team Minnesota vs. Team Michigan; 10:00am – Team Ohio vs. Team Midwest; 4:00pm – Team Ohio vs. Team Minnesota; 6:00pm – Team Michigan vs. Team Midwest
May 13th: 10:00am - 3rd place vs. 4th place; 2:00pm - 1st place vs. 2nd place
For more information on the NA3HL Top Prospects Tournament, visit www.na3hl.com
For more information on the NAHL Robertson Cup National Championship Tournament including hotel, surrounding area information and things to do, visit www.robertsoncup.com