Steve Ortman named head coach of Mustangs
June 3, 2013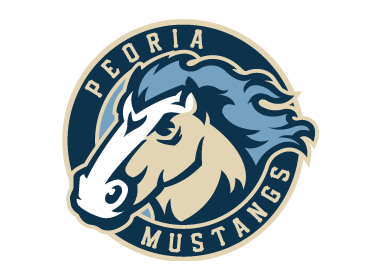 The Peoria Mustangs of the North American 3 Hockey League (NA3HL) are pleased and happy to announce that Steve Ortman has accepted the position as Head Coach and General Manager for the Mustangs effective immediately.
Ortman has been on the coaching staff of the Mustangs for the past 13 seasons and was the team's first Assistant Coach in the Mustangs' inaugural season of 2000-01.
Ortman has performed virtually every function for the team over that period including Assistant Coach, Co-Head Coach, Interim Head Coach and Owner. Ortman has worked tirelessly over the years to help to make the Mustang experience, for the hundreds of players that he has coached, a fun, productive and important part of their hockey journeys.
Ortman has also been actively involved in the recruiting and selection process to build and develop the organization over the years. He has also been an integral part of the teams successful history and proven ability to develop players to enable them to move to higher levels of junior and college hockey. Steve is also member of the Peoria Mustangs ownership group.
"Steve embodies how we define a Mustang and I'm sure you will join me in congratulating him on this appointment and thank him for his tremendous efforts and dedication to the Mustang players and organization over the past 13 seasons," said Paul Wayvon, Owner and Governor of the Peoria Mustangs.