Dorsey named head coach of Pittsburgh Vengeance
June 10, 2013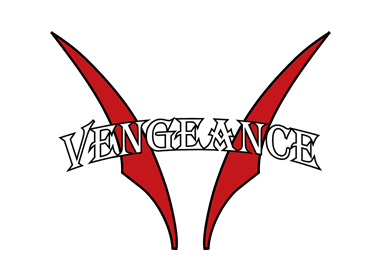 The Pittsburgh Vengeance of the North American 3 Hockey League (NA3HL), have named Dave Dorsey, one of Pittsburgh's most accomplished hockey coaches, as the teams new Head Coach. The announcement was made by Vengeance General Manager Kevin Morrison announced today.
Dorsey, most recently coached with the Pittsburgh Jr. Penguins during the 2009-10 season and served as GM and Coach for 2010-11during a period when the Club was transitioning from the Jr. A Penguins to the Pittsburgh Vengeance and from the former Central States Hockey League (CSHL) to the North American 3 Hockey League (NA3HL).
In addition to taking his last team to the Hurster Cup games in the Club's inaugural season in the CSHL, he led his former Midget and Junior teams to the Nationals three times. He also coached Team Pittsburgh in the Chicago Showcase and assisted his HS team to an undefeated season and a PA State Championship.
"I am more than excited about Dave's return to the helm with the Vengeance. He just finds ways to be successful, and with a solid core of returning players along with his recruiting skills, it should make for a very interesting and competitive season in the Eastern Conference of the 3HL for the 2013-14 season. I am extremely confident that Coach Dorsey will instill that same winning philosophy as he did in our inaugural season in the CSHL. That in turn will serve as a foundation and identity as we continue along the path of player development with a program that we hope will compete at a championship level for years to come," said Morrison.
Since acquiring the old Michigan Ice Dogs back in the spring of 2009, the Vengeance are 117-65-5-2. The team has made the playoffs in each year they competed in the League with a 638 overall winning percentage. The Vengeance have a winning tradition at the Jr level winning almost 700 games in just over 1,000 played (.677%) over a fifteen year span. As Head Coach, Dorsey's record was 34-12-2-0 (.729%).
"Dave is an excellent head coach and a proven winner. He has a profound understanding of what it takes to succeed as a team and that will be essential to helping us reach our full potential, said Morrison. "We are fortunate to have Dave back and I look forward to him leading our team to a very successful future."
"I am elated to be rejoining the program and team and I welcome the challenge of ownership and management to carry on the tradition to build a successful team," said Dorsey. "My promise in return is to be fully invested into making that happen."
Joining Coach Dorsey for the season is Ron Valerino. The two have coached together before on more than one occasion. As a longtime friend of Dave's, Ron has been a winner in his own pathway through his experience most recently as Associate Head Coach with Duquesne University.
Ron's 20+ years of experience include positions as Coaching Director and Head Coach with the Jr Penguins, local Midget AAA programs and several High School program teams. Over that period, Ron also served as a Scout for the OHL and Mid-Am Select Camp Evaluator, coached a couple Jr All-Star teams and served as Head Coach to Pittsburgh's only team to win the Québec International Pee-Wee Hockey Tournament in more than two decades competing there.
Dorsey fills the vacancy left by former Head Coach Brian Cersosimo, who recently resigned. The Club appreciated Coach Cersosimo's dedication to the program while serving as Head Coach on and off over the past decade. During his time with the Club, Brian took his team to the Jr Nationals on three occasions earning the Silver Cup in 2007. The Vengeance (former Jr Penguins) made 9 appearances at the Jr Nationals with their Jr B and Jr C teams since 2001.