Accolades stack up for Jets goaltender Nedeljkovic
July 11, 2013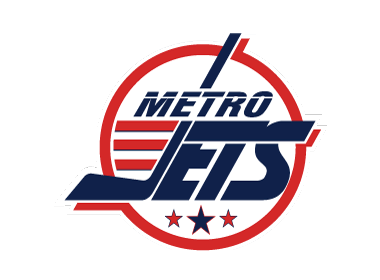 It has been quite a year for former Metro Jets goaltender Alex Nedeljkovic. The netminder from Parma, Ohio, who appeared in nine games in the NA3HL with the Metro Jets during the 2012-13 regular season, just had two incredible honors to add to his growing list of accomplishments.
Nedeljkovic, 17, is one of 21 players, a just two goalies, who participated at the USA Hockey Boys' Select 17 Player Development Camp that have been chosen for the U.S. Under-18 Select Team that will compete at the 2013 Ivan Hlinka Memorial Tournament Aug. 5-10 in Breclav, Czech Republic, and Piestany, Slovakia. The Boys' Select 17 Player Development Camp took place from June 28-July 3 at the Northtown Center at Amherst in Williamsville, N.Y.
Following the National Team announcement, Nedeljkovic was then listed as a part of the 2013-14 NHL Central Scouting Futures list. The NHL Central Scouting Futures List is a preliminary list that highlights future 'A' and 'B' rated players, who are projected to go in the first three rounds of the 2014 NHL Draft. The 2014 NHL Draft is scheduled for June 27-28, 2014 as will be hosted by the Philadelphia Flyers at the Wells Fargo Center in Philadelphia, PA
It capped off quite a year for Nedeljkovic, who spent the majority of the season playing in the major junior Ontario Hockey League (OHL) for the Plymouth Whalers. Not only did Nedelkjovic make the first-team OHL Rookie Team, but he was also named as the Whalers Rookie of the Year, posting a 2.28 goals against average and 92.3% save percentage in 26 games. He was also named the Whalers high school Academic Player of the Year.
Nedeljkovic spent the majority if November and December with the Jets in the NA3HL. He made an immediate impact as he was named as the NA3HL Goaltender of the Month in November. He was in goal for all four of the Jets wins in November as he posted a perfect 4-0 record along with a 94.2% save percentage and a 2.00 goals against average. During the month of November, he stopped 129 of a possible 137 shots on goal.
He went on to play five more games in the NA3HL during December and January. In total, he posted a 5-3-0 record with a 2.49 goals against average and a 93.3% save percentage.
Jets head coach Jason Cirone said that it is all part of the learning and growth process for the young Nedeljkovic. "He was in our league to get some experience and he faced quite a few shots in the games he played," said Cirone. "I think our team fed off his confidence while he was here and everyone played a little more inspired. I think he brought a certain level of exposure to the team. He has a very bright future ahead of him that hopefully one day, includes playing in the NHL."