Watch Now: The NA3HL, A Step Above the Rest
July 18, 2013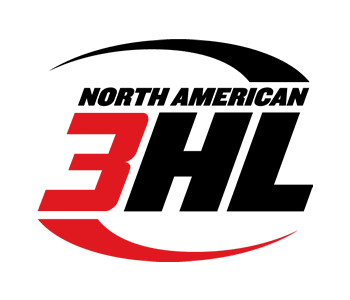 The North American 3 Hockey League (NA3HL) is pleased to announce the release of their new video 'A Step Above the Rest.' This is the first time that the NA3HL has created a league-wide video, which takes an in-depth look at the NA3HL and offers a perspective as to why the NA3HL is the best training ground in the country by providing the best exposure and developmental vehicles available for student-athletes at the Tier III junior level.
This past season, the NA3HL's North Iowa Bulls were crowned as the USA Hockey Tier III Junior National Champions and a record number of players from the NA3HL were drafted and tendered in the NAHL and made commitments to the NCAA and ACHA.
The NA3HL 'A Step Above the Rest' video discusses three main points of the league: The exposure, the game and the competition. Footage was taken from the NA3HL Top Prospects Tournament, which was held this past May in Frisco, Texas and featured 80 of the top prospects the NA3HL had to offer from this past season.
The exposure refers to the high-profile events that the league enjoys every season, including the NA3HL Showcase, the NA3HL Top Prospects Tournament and the NA3HL Silver Cup Championship, which are all played in front of dozens of scouts per event at strategically geographic locations.
The NA3HL also has a nice variety of markets that help enhance the game and the product on the ice. With a tight geographic footprint, mainly in the Midwest, players can play close to home while enjoying the benefits of a tight team structure that is focused on providing them with the best experience, which includes everyday life in the NA3HL and being a part of their local communities.
Finally, the competition in the NA3HL is second to none. With rivalries that enhance divisional play throughout the regular season, the NA3HL has a great level of parity among its member teams, because all are working towards a common goal of taking the next step in their hockey careers.
"When it comes to tuition-based junior models, there are a lot of choices out there and we wanted to show everyone why the NA3HL is an option that is a step above the rest," said NAHL Commissioner and NA3HL President Mark Frankenfeld. "We feel like the NA3HL not only provides the prospective player the best on-ice training and competition, but also gives them a once-in-a-lifetime experience that gives them a great opportunity to advance their careers. In just three short years, the NA3HL has been able to accomplish a lot and exceed expectations. This includes the record number of players advancing to the next levels of hockey and winning the USA Hockey Tier III junior National Championship this past season."
The video was developed by the NA3HL staff and shot by videographer Matt Thiessen.