NA3HL South Division to take flight in 2013-14
July 19, 2013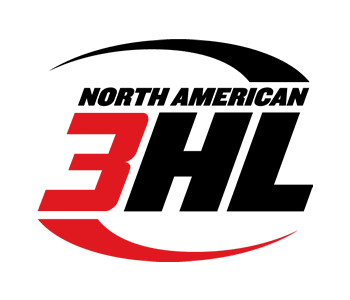 This past June, the North American 3 Hockey League (NA3HL) announced that it was granted approval by USA Hockey to add teams that will make up two new divisions in the league. Today, the NA3HL has taken the next step and announced the four teams that will compete in the new South Division, which will begin play this upcoming 2013-14 season. The 22-team NA3HL will be divided into four divisions (Central, East, South and West) for the 2013-14 season.
The South Division will be composed of four teams. They will be located out of the Dr Pepper StarCenter in Euless, TX, the Dr Pepper StarCenter in McKinney, TX, the Sugar Land Ice Center in Sugar Land, TX and the Kansas Expo Centre in Topeka, KS. Team names, details and tryout dates will be released shortly.
The South Division teams will compete in a 48-game schedule and will take part of the NA3HL Showcase which will be held November 22-25 in Romeoville, Illinois. They will also take part in the NA3HL Top Prospects Tournament slated for February 16-18, 2014 in Troy, Michigan. The winner of the South Division playoffs will join the winners of the three other divisions in the NA3HL for the 2014 Silver Cup Championship Tournament, which will be held March 28-31 in Geneva, Illinois.
The NA3HL will be entering its fourth season in 2013-14 and serves as one of the top training grounds in the country by providing the best coaching, exposure and developmental vehicles available for student-athletes in its classification. In 2013, the NA3HL's North Iowa Bulls solidified this by winning the USA Hockey Tier III Junior National Championship. In addition to the dozens of players who moved up to play in the NAHL during the 2012-13 season, 30 NA3HL players were either tendered or drafted to NAHL teams throughout the 2012-13 season.