Cleveland players advance to next level of junior hockey
August 12, 2013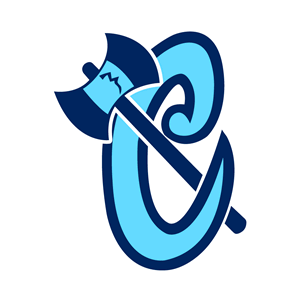 The Cleveland Jr. Lumberjacks, proud members of the North American 3 Hockey League (NA3HL), are pleased to announce the advancement of four players from their 2012-13 team to North American Hockey League (NAHL) teams for the 2013-14 season.
The four players include forwards Nick Balavich, Scott Cuthrell, Mike Palasics and defensemen Kyle Gonzales, who have all committed to NAHL teams for next season.
Nick Balavich, a 1994 born forward from Lake Orion, Michigan, has signed with the Brookings Blizzard of the North American Hockey League (NAHL). Balavich signed a tender with the Blizzard during the year and will suit up for them in the upcoming season. He finished 5th in scoring on the Cleveland squad with 40 points in 44 games.
Scott Cuthrell, a 1993 forward, has signed with the Michigan Warriors of the NAHL. Cuthrell, the NA3HL Rookie of the Year, was drafted by the Warriors in the 5th round of the NAHL Entry Draft. In addition to his Rookie of the Year honors, Cuthrell was the NA3HL leading scorer with a total of 88 points in 46 games played.
The last Lumberjacks forward to commit was Mike Palasics, who was also a member of Team Ohio at the NA3HL Top Prospects tournament in May. Palasics will be suiting up for the Topeka RoadRunners of the NAHL. During the 2012-13 season, Palasics scored 34 points in 45 games and added an additional two goals in three games while playing at the Top Prospects tournament.
Defenseman Kyle Gonzales has signed with the Minnesota Magicians of the NAHL, the same team that drafted him in the 13th round of this years NAHL Entry Draft. The 1994 defenseman from California, turned up his game after being acquired from the North Iowa Bulls midseason. Once joining the Lumberjacks, he averaged more than a point a game to end the season amassing 19 points in 17 games for Cleveland. His performance to end the season gained him an invite to play for Team Ohio at the NA3HL Top Prospects tournament, where he scored two points in three games.
In addition to the four committed to playing in the NAHL, defenseman Jake Roeper has committed to play in the Nepean Raiders of the Central Canadian Hockey League (CCHL).