22 in 22 Series: Chicago Jr. Bulldogs
August 19, 2013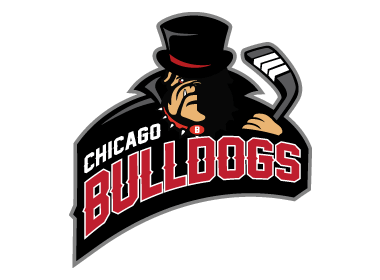 The 22 in 22 series features an in-depth look into all 22 teams in the NA3HL for the 2013-14 season, with a new team being highlighted daily, leading all the way up until the start of the regular season on Saturday, September 7th as four NA3HL teams take to the ice on Opening Night.
22 in 22 will go in-depth into each NA3HL team and will include interviews with all 22 head coaches in the NA3HL, as they provide fans with their expectations and outlook for the 2013-14 season, including taking a look at their roster and their strengths as a team for the upcoming season.
It will also take a look back on the 2012-13 season and how each team fared and what they accomplished. Best of all, 22 in 22 is done to provide the fans of the NA3HL with an inside look at their favorite team and what to expect.
Chicago Jr. Bulldogs
Head Coach: Tom Clarke
2012-13 Record: 26-21-1-2, 55 Points (3rd, Great Lakes Division MNJHL)
2012-13 Leading Scorer: Joseph Close (38 G, 37 A, 75 P)
Playoffs: Eliminated in the First Round by Tri-City 2-1 (MNJHL)
2013-14 Division: Central
First Regular Season Game: Sat, September 14th, 2013 6:45 PM at Peoria
Home Opener: Sat, October 12th, 2013 5:30 PM vs. St. Louis at Canlan-Romeoville
The Chicago Jr. Bulldogs are entering their first year in the North American 3 Hockey League (NA3HL) after competing last year in the Great Lakes Division of the Minnesota Junior Hockey League (MNJHL). Finishing 3rd in their division, the Bulldogs earned a playoff spot but, lost in the first round.
The Bulldogs come into the NA3HL with a rich and successful tradition, which is highlighted by four national championship appearances, two Great Lakes Junior Hockey League (GLJHL) championships and capped off by winning the 2009 USA Hockey Junior C National Championship. The Bulldogs know how to win and they hope to bring that success to the NA3HL.
The Bulldogs will play their home games out of the Canlan Ice Sports in Romeoville, Illinois and General Manager Ken Kestas is excited for the bump up in competition level for his franchise. "We are moving to the highest level of development at the Tier III level. There will be a learning process during the first year, but we plan on being competitive and being successful," said Kestas. Grouped in a tough Central Division, Chicago will routinely see strong teams such as Peoria and St. Louis on a regular basis.
Kestas was upbeat and positive when talking about the new players coming in for next season and noted their maturity level as an asset as to why they will be successful in their first NA3HL season. In addition to their abilities on the ice, Kestas makes sure that his team is well rounded off the ice as well. "The team is really grounded about playing hockey and are well established students that have high grade point averages and strong test scores. That is an important priority for the development of our student athletes."
Kestas said that he and his coaching staff are full of a lot of excitement when thinking about the competition in the Central Division this year and everyone was forward to getting started on this upcoming season. He stated that the team has set a goal for itself to stay above the .500 mark and try to earn a playoff spot in their first season.
Kestas finished up by remarking on how the franchise as a whole felt to be included into the NA3HL this season. "We are so blessed to be in the NA3HL and the Central Division with Battle Creek, Cincinnati, Peoria, St. Louis and Wisconsin. All of them are quality teams that have been apart of the NA3HL for a while and we are aiming to be competitive with these franchises on a nightly basis."
Having a base to build on and not coming in as an expansion franchise, the Bulldogs have the reputation and staff to be a successful NA3HL team for years to come. The 2013-14 season will have its teaching moments for the incoming franchise but the Bulldogs look like they are eager to learn.
Next up in the 22 in 22 series: Cincinnati Swords