22 in 22 Series: Cincinnati Swords
August 20, 2013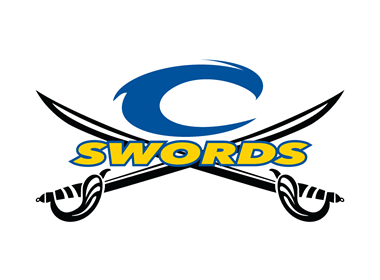 The 22 in 22 series features an in-depth look into all 22 teams in the NA3HL for the 2013-14 season, with a new team being highlighted daily, leading all the way up until the start of the regular season on Saturday, September 7th as four NA3HL teams take to the ice on Opening Night.
22 in 22 will go in-depth into each NA3HL team and will include interviews with all 22 head coaches in the NA3HL, as they provide fans with their expectations and outlook for the 2013-14 season, including taking a look at their roster and their strengths as a team for the upcoming season.
It will also take a look back on the 2012-13 season and how each team fared and what they accomplished. Best of all, 22 in 22 is done to provide the fans of the NA3HL with an inside look at their favorite team and what to expect.
Cincinnati Swords (Formerly Queen City Steam)
Head Coach: Lee Lansdowne
2012-13 Record: 17-27-0-4, 38 Points (3rd, Central Division)
2012-13 Leading Scorer: Lucas McCammant (14 G, 20 A, 34 P, +11)
Playoffs: Eliminated in the Division Semi-Finals by Peoria 3-0
2013-14 Division: Central
Home Opener: Sat, September 7th, 2013 7:00 PM vs. St. Louis at Sports Plus
Opening night of the 2013-14 North American 3 Hockey League (NA3HL) will see a new-look team on the ice in the Cincinnati area. The Cincinnati Swords, formerly the Queen City Steam, will be taking the ice with a new look and a new attitude.
Head Coach Lee Lansdowne has acknowledged the shift and philosophy and says the whole franchise has jumped on board. "We are really looking for a fresh start and a new beginning for our franchise and we have really focused on that throughout the off-season," said Lansdowne.
After playing their first year in the Central Division, the Swords are going to come into the 2013-14 season more comfortable and ready to improve on their record from a season ago.
Led by Team Ohio NA3HL Top Prospect selection Lucas McCammant, the Steam put together a respectable regular season that saw them earn a 3rd place finish in their first year competing in the Central Division and earning a playoff spot against the Peoria Mustangs. Although their playoff run was not as long as they hoped for, losing 3-0 to Peoria, it is certainly a benchmark that the Steam will still want to achieve, as they become the Swords.
Coach Lansdowne is hoping that the leadership from his returning players will be an upgrade that was missing from last year's team. "Leadership this year will be a strong point and something that I think we lacked in last years squad," remarked Lansdowne.
Some of the key veterans returning to make up the inaugural Swords roster are three players who played in the NA3HL Top Prospects Tournament. Forward Henry Smith and Defensemen Rob Gentile and Devin Fracassi. All three played for a Team Ohio squad that went 2-2 and lost in the tournament final to Team Midwest. Smith is the returning leading scorer from last year netting seven goals and 17 assists in 47 games while earning a solid +10 during the regular season.
In addition to these core players, Landsdowne has added key rookie additions that he think will help take the Swords to the next level. "Nikita Korotkov is the type of player you want to build your team around and can change a game single-handedly at any given time," Landsdowne gushed about his 20-year-old Russian forward, "We fully expect Nikita to not only be a top player for the Swords, but in the NA3HL as well. We are loaded in net and defensively, and our goal is to build from the back out."
Shoring up the blueline Coach Landsdowne didn't look far to find physical defenseman Chandler Dorbin, a member last season of the 16U West Michigan Hounds of the North American Prospects Hockey League (NAPHL). Chandler scored three points in 21 games for the Hounds while amassing 98 penalty minutes during the regular season. "Chandler is a two-way defenseman who will bring a lot to us next season. He makes a great first pass, has speed and is very intelligent on the ice," said Landsdowne, "He's a great kid who defines what it means to be a hockey player rather than someone who just plays hockey."
With this healthy mix of experienced veterans and talented rookies the future looks bright and sharp for the Ohio franchise as the new Cincinnati Swords.
Next up in the 22 in 22 series: Cleveland Jr. Lumberjacks