22 in 22 Series: Cleveland Jr. Lumberjacks
August 21, 2013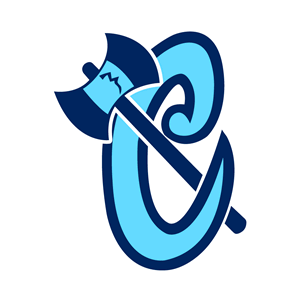 The 22 in 22 series features an in-depth look into all 22 teams in the NA3HL for the 2013-14 season, with a new team being highlighted daily, leading all the way up until the start of the regular season on Saturday, September 7th as four NA3HL teams take to the ice on Opening Night.
22 in 22 will go in-depth into each NA3HL team and will include interviews with all 22 head coaches in the NA3HL, as they provide fans with their expectations and outlook for the 2013-14 season, including taking a look at their roster and their strengths as a team for the upcoming season.
It will also take a look back on the 2012-13 season and how each team fared and what they accomplished. Best of all, 22 in 22 is done to provide the fans of the NA3HL with an inside look at their favorite team and what to expect.
Cleveland Jr. Lumberjacks
Head Coach: Bob Jacobson
2012-13 Record: 38-10-0-0, 76 Points (1st, East Division)
2012-13 Leading Scorer: Scott Cuthrell (47 G, 41 A, 88 P, +48)
Playoffs: Went 1-1 at 2013 Silver Cup Tournament; Beat Toledo 3-0 in the East Division Semi-Finals
2013-14 Division: East
Home Opener: Sat, September 14th, 2013 8:30 PM vs. Flint at Cleveland Heights Recreation Center
A North American 3 Hockey League (NA3HL) East Division regular season title, a Silver Cup tournament berth and numerous individual awards were the result of a another successful Cleveland Jr. Lumberjacks season in 2012-13. Winning 38 games during the regular season and handily winning the East Division by a total of 18 points over the next closest team truly showed the dominance that the Lumberjacks displayed throughout the season.
When asked to recap his teams 2012-13 season Head Coach Bob Jacobson acknowledged the East Division title and individual awards, including an NA3HL Rookie of the Year and All-NA3HL 1st and 2nd Team Honors, but Coach Jacobson was pleased the most with the number of players from last year that are furthering their hockey career in the junior and college ranks.
"What we look at in terms of a successful season is the number of players moving on and we have 14 young men that are moving onto play college hockey, both at NCAA Division III and ACHA Division I levels and in addition, five young men playing higher levels of junior hockey," said Jacobson.
"I think more important than the individual statistical accomplishments and the division championship is that many young men developed and moved on to begin the next step of their life and hockey career," Jacobson said about the success of last year's team.
The success of last year's team has left Jacobson with the task of replacing 19 skaters in Cleveland including Scott Cuthrell, last year's NA3HL scoring leader and Rookie of the Year. The Lumberjacks will be starting off the season carrying only two veterans from last year's team, but have acquired a veteran with NA3HL experience, as well as, veterans from other Tier III junior leagues.
Coach Jacobson and his staff are patiently waiting for North American Hockey League (NAHL) camps to conclude as Cleveland currently has five tenders and draft picks that are attending numerous NAHL camps. Coach Jacobson noted the impact of getting some of those players back, but is happy with the players he has committed. "If we get one or two of those players back, they will be a big help, but we have some players signed that will have an opportunity to make an immediate impact on our team," said Jacobson.
Although the 2013-14 team is going to be young, Jacobson says he has spoke with his veterans and they know their task in the upcoming season. "Our veterans know they must set the tone through attitude and work ethic at every practice and every game. Playing in the East Division every night, you're going to have to come in and compete," said Jacobson about the competition.
Jacobson also acknowledges that he will have to change his approach to coaching compared to his veteran-filled team from last year, "We (the coaching staff) will have to spend more time teaching because of the lack of veterans on the team."
With the track record of success, as well as, developing players for the next level, the 2013-14 Cleveland Jr. Lumberjacks should not be taken lightly because of their youth and ability to reload talent each season.
Next up in the 22 in 22 series: Dallas Jr. Stars