22 in 22 Series: McKinney Warriors
August 25, 2013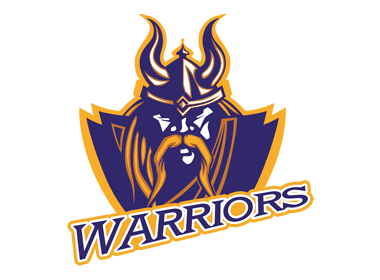 The 22 in 22 series features an in-depth look into all 22 teams in the NA3HL for the 2013-14 season, with a new team being highlighted daily, leading all the way up until the start of the regular season on Saturday, September 7th as four NA3HL teams take to the ice on Opening Night.
22 in 22 will go in-depth into each NA3HL team and will include interviews with all 22 head coaches in the NA3HL, as they provide fans with their expectations and outlook for the 2013-14 season, including taking a look at their roster and their strengths as a team for the upcoming season.
It will also take a look back on the 2012-13 season and how each team fared and what they accomplished. Best of all, 22 in 22 is done to provide the fans of the NA3HL with an inside look at their favorite team and what to expect.
McKinney Warriors
Head Coach: Erik Adams
2012-13 Record: N/A
2012-13 Leading Scorer: N/A
Playoffs: N/A
2013-14 Division: South
Home Opener: Sat, October 12th, 2013 7:10 PM vs. Sugar Land at Dr Pepper StarCenter-McKinney
McKinney, Texas, already home to a renowned TPC Golf Course and an elite athlete-training center (Michael Johnson Performance Center), will receive another sporting attraction this fall when it becomes home to a North American 3 Hockey League (NA3HL) franchise, the McKinney Warriors.
The team will be based out of the Dr Pepper StarCenter in McKinney, which is just minutes from both facilities mentioned above and General Manager Reggie Hall says there was many benefits in choosing McKinney as the base for the expansion franchise. "McKinney is a growing and emerging hockey market," Hall raved about the home city for the new franchise.
The coaching staff will consist of Central Hockey League veteran Erik Adams and former Stanley Cup winner Steve Dykstra. Hall said both Dykstra and Adams bring a great deal of knowledge to not only the Warriors, but to junior-level hockey.
Adams spent last season coaching the Dallas Stars 18U Tier 1 squad in the Tier 1 elite league last season. Adams had a decorated collegiate career at the University of Denver, being named an Academic Honoree in the Western Collegiate Hockey Association, leading the Pioneers to two playoff titles in 1998 and 2002, and a regular season championship in 2002.
Adams turned pro in 2002, playing one season in the East Coast Hockey League, before spending the next eight years in the Central Hockey League with New Mexico, Colorado and Allen. He won the CHL Championship with Colorado in 2007 and with Allen last season. Adams retired in 2011 and moved into the front office, responsible for game day operations and player personnel. Hall said Adams has a "rich background" at the collegiate and professional career, and has immersed himself in player development.
Dykstra played more than 200 games in the NHL from 1985 to 1990 with the Buffalo Sabres, Edmonton Oliers, Pittsburgh Penguins and the Hartford Whalers. Dykstra won a Stanley Cup with Edmonton in 1987-88. Since retiring in 1998, Dykstra remained active in the Dallas-Fort Worth hockey scene, coaching several travel teams in the area. Hall said he's known Dykstra for a number of years, and he brings a "great pedigree" to McKinney and junior hockey.
Even though they got a late start, the Warriors will have a nice recruiting pool being based out of the Dallas-Fort Worth area, specifically at the McKinney rink which is also the home rink to the Texas Aces and McKinney Lightning youth programs.
Already home to world-class athletic facilities and programs, McKinney has a reputation for producing elite athletes. You can bet the McKinney Warriors plan to add on to that reputation as they make their mark as a first year team in the NA3HL South Division.
Next up in the 22 in 22 series: Metro Jets