22 in 22 Series: North Iowa Bulls
August 29, 2013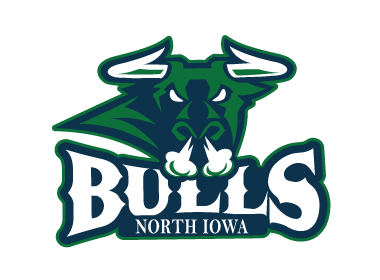 The 22 in 22 series features an in-depth look into all 22 teams in the NA3HL for the 2013-14 season, with a new team being highlighted daily, leading all the way up until the start of the regular season on Saturday, September 7th as four NA3HL teams take to the ice on Opening Night.
22 in 22 will go in-depth into each NA3HL team and will include interviews with all 22 head coaches in the NA3HL, as they provide fans with their expectations and outlook for the 2013-14 season, including taking a look at their roster and their strengths as a team for the upcoming season.
It will also take a look back on the 2012-13 season and how each team fared and what they accomplished. Best of all, 22 in 22 is done to provide the fans of the NA3HL with an inside look at their favorite team and what to expect.
North Iowa Bulls
Head Coach: Todd Sanden
2012-13 Record: 41-4-1-2, 85 Points (1st, West Division)
2012-13 Leading Scorer: Matt Kroska (23 G, 51 A, 74 P, +51)
Playoffs: 2013 USA Hockey Tier III Junior National Champions; 2013 NA3HL Silver Cup Champions; Beat Minnesota 3-0 in West Division Semi-Finals
2013-14 Division: West
First Regular Season Game: Fri, September 13th, 2013 7:30 PM at Granite City
Home Opener: Fri, October 4th, 2013 7:05 PM vs. Alexandria at North Iowa Arena
"The way we were playing, we wish the season never would of ended."
That was the first thing Head Coach Todd Sanden said when reminiscing about his teams magical run of winning the North American 3 Hockey League (NA3HL) Silver Cup and advancing to the USA Hockey Tier III Nationals, where they earned the title of National Champions. The North Iowa Bulls showed in 2012-13 that they were the best Tier III junior team in the country and in 2013-14 they are out to prove it again.
Led by an NA3HL-high six players who had signed NAHL tenders, as well as, NA3HL defenseman of the year, Connor Langfield, the Bulls tore through the West Division, which included a record of 22-0-0-2 when playing at their home rink in Mason City, Iowa. Averaging league-high 821 fans per game, Coach Sanden knows that the atmosphere at home is a major advantage for his team. "It's a lot more exciting and a great atmosphere for our players when we have a full crowd of passionate fans."
North Iowa will be returning eight veteran players from their National Championship team. In addition, a new crop of players will have the task of repeating of what was an outstanding accomplishment. Coach Sanden thinks his team is already "ahead of last years team," which is encouraging considering how much the 2012-13 team accomplished.
After completing a season culminating in a National Championship, the Bulls will have a bull's eye on their back that will bring the best out of every team they face. Standing in their way on the way to a repeat performance will be their rivals in the West Division and Coach Sanden knows his team has to properly prepare week in and week out for those crucial matchups. "You have to be really good during the week at practice to win on a consistent basis in our division."
Coach Sanden and his coaching staff have high hopes for their team and come in with the same goal each year. "It's a process. We start with wanting to win the division, then the Silver Cup and finally winning the National Championship. This year's team has big shoes to fill, but we feel we have brought in a good group of rookies to mesh with our veterans that will give us the best chance to repeat a National Championship run."
Coming in as a team with high expectations, the North Iowa Bulls will be dealing with the pressure that comes from being the champions, but with an experienced veteran core and a strong fan base behind them, the team looks like its gearing up for what could be a repeat performance.
Next up in the 22 in 22 series: Peoria Mustangs