22 in 22 Series: Pittsburgh Vengeance
August 31, 2013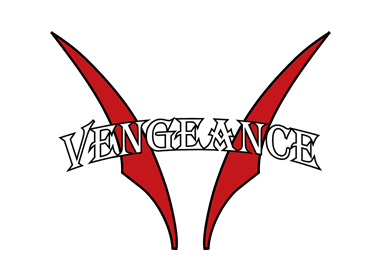 The 22 in 22 series features an in-depth look into all 22 teams in the NA3HL for the 2013-14 season, with a new team being highlighted daily, leading all the way up until the start of the regular season on Saturday, September 7th as four NA3HL teams take to the ice on Opening Night.
22 in 22 will go in-depth into each NA3HL team and will include interviews with all 22 head coaches in the NA3HL, as they provide fans with their expectations and outlook for the 2013-14 season, including taking a look at their roster and their strengths as a team for the upcoming season.
It will also take a look back on the 2012-13 season and how each team fared and what they accomplished. Best of all, 22 in 22 is done to provide the fans of the NA3HL with an inside look at their favorite team and what to expect.
Pittsburgh Vengeance (Formerly Three Rivers Vengeance)
Head Coach: Dave Dorsey
2012-13 Record: 28-18-2-0, 58 Points (2nd, East Division)
2012-13 Leading Scorer: Nico Vecchio (30 G, 52 A, 82 P, +23)
Playoffs: Lost in East Division Semi-Final, 3-0 to Flint
2013-14 Division: East
Home Opener: Sat, September 7th, 2013 7:30 PM vs. Metro Jets at Blade Runners Ice Complex
The Pittsburgh Vengeance finished the 2012-13 season with a first round exit in the North American 3 Hockey League (NA3HL) playoffs losing three straight games to division-rival Flint. The Vengeance hired Dave Dorsey in the off-season as the team's new head coach and he is excited for the challenge of having a new, young team to rebuild the program.
Led by Nico Vecchio, the 2012-13 NA3HL Most Valuable Player, the Vengeance managed a record of 28-18-2 earning a second place finish in the East Division behind Cleveland. The Vengeance were comfortable playing away from home last season as they put together a record of 15-8-2 when playing away from Pittsburgh.
Coach Dorsey is expecting a much younger team for the 2013-14 campaign, but is looking for veteran players such as Kevin Kelly and Tom Diffendal to step up and lead the team this year. "Tom and Kevin were both top five scorers on our team last year and we expect them to step up and become our veteran leaders on this young team."
Dorsey has recruited Pittsburgh area native Jason Kumpfmiller to be in the net for the Vengeance this season. Coach Dorsey expects big things out of his 20 year-old netminder. "Jason is coming in as a rookie, but has experience being a older goalie so we expect him to be a major part of our team this season."
With every young team Coach Dorsey is setting his expectations and plans on being patient with his squad. "I expect some early struggles," said Dorsey, "but once our rookies get seasoned and more game experience I expect a major push towards the end of the season resulting in a playoff berth."
Previously coaching in the NA3HL, Coach Dorsey is aware of the reputation the Vengeance franchise has around the country and plans on upholding that reputation. "We as a franchise want to continue to be a model Tier III franchise that is known for developing and moving young players on to the next levels of their hockey career."
Armed with a veteran forwards and an experienced goalie, Coach Dorsey may be inheriting less of a challenge than he expects and his Vengeance should have a good chance at challenging the Lumberjacks for the top spot in the East Division.
Next up in the 22 in 22 series: St. Louis Jr. Blues