22 in 22 Series: Toledo Cherokee
September 3, 2013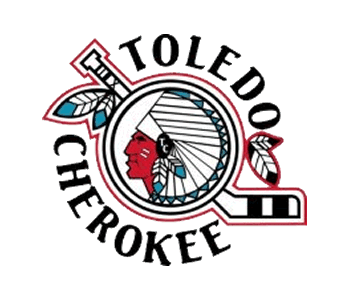 The 22 in 22 series features an in-depth look into all 22 teams in the NA3HL for the 2013-14 season, with a new team being highlighted daily, leading all the way up until the start of the regular season on Saturday, September 7th as four NA3HL teams take to the ice on Opening Night.
22 in 22 will go in-depth into each NA3HL team and will include interviews with all 22 head coaches in the NA3HL, as they provide fans with their expectations and outlook for the 2013-14 season, including taking a look at their roster and their strengths as a team for the upcoming season.
It will also take a look back on the 2012-13 season and how each team fared and what they accomplished. Best of all, 22 in 22 is done to provide the fans of the NA3HL with an inside look at their favorite team and what to expect.
Toledo Cherokee
Head Coach: Kenny Miller
2012-13 Record: 26-21-0-1, 53 Points (4th, East Division)
2012-13 Leading Scorer: Tyler Zalecki (24 G, 28 A, 52 P, +15)
Playoffs: Eliminated in East Division Semi-Finals, 3-0 by Cleveland
2013-14 Division: East
First Regular Season Game: Sat, September 14th, 2013 7:30 PM at Pittsburgh
Home Opener: Sat, September 21st, 2013 7:05 PM vs. Cleveland at Team Toledo Ice House
Despite a young team and a host of injuries last season, the Toledo Cherokee and head coach Kenny Miller managed to make the playoffs last season with a winning record. Even though they exited the playoffs in a Semi-final series loss to Cleveland, there were strides made and the team spent the summer working on improvement, so that things may be different and more successful in 2013-14.
Leading the charge for the Cherokee in 2012-13 was forward Tyler Zalecki, who led the team in points tallying 52 during the regular season. Zalecki will be leading a returning group of experienced forwards that includes leading scorers from last years team Brandon Layman and Blake Podgorski. Returning in between the pipes will be experienced net minder Nate Gay, who starred in 20 games last year for the Cherokee chalking up an impressive 10 wins.
Having such a strong group of returning players is crucial to the team's success according to Coach Miller. "Our experienced group of veterans will be our backbone this season," Coach Miller said. "Returning a goalie with a great group of forwards will do wonders for our younger players."
Helping Coach Miller on the bench will be new Assistant Coach Todd Omay, who previously was a Head Coach for the Cherokee. Coach Miller thinks Omay will make a big difference in the development of the players this season.
Facing the competition of the tough East Division, Coach Miller believes his team is going to have to compete every night no matter what team is the opponent. "Every team in our division is a tough game, whether its Cleveland, who came in 1st last season or Metro, who were nipping at our heels for the last playoff spot. We know that every game is a battle throughout the season."
Coach Miller thinks that the teams in the NA3HL are more competitive and equal across the board since the inception of the league. "You can see that since the league was formed the teams have become closer in talent, making for tough games for every team every weekend."
Expectations for an experienced team can be tough to set, but Coach Miller and his staff are hoping that the team buys in to their coaching style. "Our expectation is for the younger players to come in and buy into our systems from the beginning," Coach Miller said. "Our veterans will set the tone and by the end of the season we should be in a position in which we feel comfortable to make a run during the playoffs."
Returning a strong group of forwards and adding an experienced assistant on the bench, the Toledo Cherokee will be pushing all season to make their mark in the NA3HL and have the right players and personnel to get it done.
Next up in the 22 in 22 series: Topeka Capitals